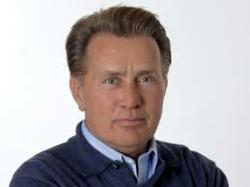 Research into ways to help autistic children is showing progress in helping them develop life skills for the future.
Hollywood, CA (PRWEB) February 28, 2013
The producers of Breakthroughs with Martin Sheen are pleased to announce a new report on how educators are finding new ways to work with autistic students.
Breakthroughs Martin Sheen PBS is an independently produced television series airing in markets around the country on public television. The program is hosted by the legendary Martin Sheen, who is about to embark on his second half-century in American entertainment in 2013. Mr. Sheen has developed a reputation as one of Hollywood's most respected actors during a career that includes more than 60 film appearances.
Breakthroughs Martin Sheen reviews many of the important challenges facing our educational system, including how more children can have the traditional classroom experience. About one of every 150 children is born with some form of autism, and helping those students in the classroom is at the center of new research.
In this report debuting this spring, audiences will hear from educators and parents about the positive results from ABA or Applied Behavioral Analysis. Teachers are working with parents to create a seamless environment that helps autistic children by breaking large tasks down into small, manageable tasks that are easier to accomplish in steps. The strategies employed by teachers in the classroom are continued by parents in the home, helping autistic children develop the skills they will need in the future.
The producers of Breakthroughs Martin Sheen are targeting an April distribution date for the new report. Check local listings for air times on public television and PBS affiliates in individual markets. For more information the producers can be contacted via the official website for the show at breakthroughsptv.com.