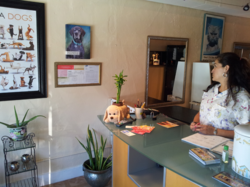 North Miami Beach, FL (PRWEB) February 28, 2013
Paint Your Life today announced the launch of a new business partnership program. As a company that specializes in custom artwork, Paint Your Life has an interest in creating long term, mutually beneficial relationships with partners in order to drive awareness of the business while making incredible artwork accessible to the public. Paint Your Life is searching for business partners in the photography, funeral, gift, and pet industries.
As a premier provider of pet portraits, memorial portraits, family and handmade products, Paint Your Life is excited to partner with other professionals and businesses that can mutually benefit from quality products and services, and bring this service to a wider audience.
The Paint Your Life Partnership Program works in several different ways. The plan can be commission based where partners receive a percentage of the artwork they sell. Partners can order prints and sell them under their own names, or discounts are available to business partners that wish to simply resell the artwork at their place of business. No matter what options a potential partner chooses, Paint Your Life looks forward to developing a loyal collaborator and a long-term relationship.
There are many different product options from Paint Your Life. These products include options for photo to painting whereby any memory can be painted on canvas in a variety of mediums. Another option for a unique look is a photo to pop art canvas or a realistic photo to canvas prints. These products are perfect for wedding photographers, portrait studios, or photo labs as a custom print or handmade portrait can be created in a medium that fits the needs of any client. To add some style to a photo lab or studio, photographers can display these various products to bring a unique, one of a kind look to a business. When customers are interested in the Paint Your Life products, the studio or lab can present the customer with information on ordering as well as a discount coupon.
Pet shops are another location that can benefit from Paint Your Life products. With all of the one-of-a-kind options for pet portraits, it is easy for a supply store, veterinarian, or any other pet related business to display beautiful pet portraits as paintings or pop art.
When it comes to memorial portraits or gift giving, Paint Your Life products are the perfect way to remember someone special or capture a special memory forever. Funeral homes can provide information about Paint Your Life products to families that want to pay tribute to their loved ones. Boutique shops can hang portraits and pop art on their walls to give customers another choice when it comes time to choose the perfect gift. With so many different options, Paint Your Life portraits are a perfect addition to almost any business.
Samples of artwork are available to be viewed at the Paint Your Life store and showroom located at 3479 NE 163rd Street in North Miami Beach, Florida. Also view the entire line on the website at http://www.paintyourlife.com. With so many new and exciting options for artwork, anyone can find something they love. Paint Your Life is excited to take the next steps with their business by providing a partnership program for those who are interested. Contact Paint Your Life today to become a partner or for order inquires.
About the Company
Paint Your Life, founded in 2006, features a huge selection of high-quality photo and canvas products. Products are designed by professional graphic designers, and the site has become a leader in the online art industry. The success of Paint Your Life is driven by word-of-mouth and referrals, as customers return time and time again to purchase beautiful, customized products at great prices.