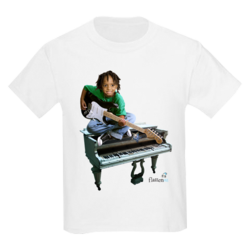 "I'm ordering two so we'll always have a clean one on hand"
Truckee, CA (PRWEB) February 28, 2013
First available only to celebrities in a sneak- peek launch at the Golden Globes, flattenme's new line of personalized shirts are now available to the public. These personalized shirts for preschoolers to high schoolers meet and beat all expectations. Kids love them so much that – most specifically the younger ones - have been known in flattenme's testing to refuse to take them off to be washed. One celebrity mom says, "I'm ordering two so we'll always have a clean one on hand."
Books personalized for kids like flattenme's line of custom books are firmly established as the ultimate in popular reading material. Mommies love the stories and unparalleled illustrations. Grandmothers read them over and over each time they visit. Kids are blown away at the sight of their own smiling face on each page and the sound of their name repeated throughout their personalized book.
Now these personalized shirts are added to the awesome flattenme line of gifts guaranteed to please everyone. Whether it is a rockstar, ballerina or a superhero, a custom shirt by flattenme is destined to be one of the most welcome personalized gifts ever received. What a delight to show your favorite kid atop a rocket ship racing to the moon or the planet Mars!
It's a breeze to create a personalized gift for your favorite child. Pick your theme from flattenme's line of t-shirts, upload one photo of your favorite child and flattenme takes it from there. The personalized shirts fit the top vocation or avocation. What kid from six to sixteen wouldn't want to be featured as a SuperKid on the front of their own custom shirt?
#########
flattenme, LLC is one of the most magical personalized gift companies on the planet. Its line of personalized books have been highlighted on Today Show, The View and picked by Oprah for her Holiday Gift Guide. Flattenme's line of products are all printed in the USA. Go to flattenme.com to learn more.