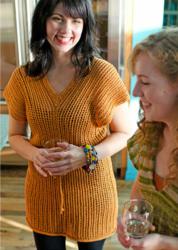 Amazing new yarns from Skacel and Schoppel will be available to try with the famous Addi Knitting Needles at Paradise Fibers
Spokane, WA (PRWEB) February 28, 2013
Karin Skacel owner of Skacel Yarns will be co-hosting the first annual Skacel yarn tasting at Paradise Fibers. Participants can try new yarns from luxury wool and linen, like the Leinen Los yarn. Skacel will be bringing their newly released virgin merino wool Gradient knitting yarn from Schoppel and many more. Participants can bring their favorite needles or try out some of the amazing Addi Knitting Needles. Model garments from top designers will be available from featured Skacel knitting yarns. Paradise will have the new Addi Turbo Sock Rockets needles to try out. These are Addi Turbo's first set of special knitting needles made just for sock knitting.
Special in-store specials will be going on all day on Skacel products with door prizes and giveaways. Paradise is hosting with snacks and drinks from 1-3pm.
The event is free but RSVP is required. RSVP is available on the Paradise Fibers website.
Paradise Fibers has been in business since 1995. The company is family owned and operated and consists of a variety of Romine family members young and old with a sprinkle of dedicated fiber junkies and stunt men.
Contact:
Travis Romine - The Captain
info at paradisefibers.com
http://www.paradisefibers.com
225 W Indiana
Spokane, WA 99205
(509) 536-7746