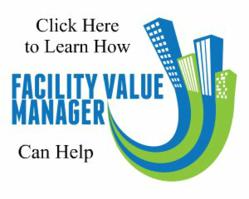 Evansville, IN (PRWEB) February 28, 2013
FME, Inc. has announced the development of their New facility management system, "Facility Value Manager." It has been designed to be a decision making tool for both the Executive as well as the facility management department. Facility Value Manager is a decision making tool that allows a company to request, assign and track the status of work requests and work orders. The system is designed for reduction of time spent planning an scheduling work. It reduces wasted production time and it houses all facility related data.
With 25 years of facility management experience, Wayne L. Washington, Founder of FME, INC., has created a system which gathers real time actionable data so that important decisions can be made by facility managers and executives using up to the minute data.
When Wayne was asked why he felt inclined to create this system, he responded, "The only way for facility costs to be managed and controlled is for them to first be measured. We felt it was important to design a product that was simple to use, while being comprehensive in data gathering, for decision making essential for a company's success."
FME is a privately held MBE, DBE company headquarters in Evansville, Indiana, serving clients across the United States. FME provides One Stop Facility Solutions. With FME, INC. you get customized solutions to take control of your facility. Wayne Washington, President and Founder, FME, INC. wlwashington(at)facilitymgt(dot)com, 4928 Plaza east BLVD., Evansville, IN 47715. Phones 812-437-4300, http://www.facilitymgt.com