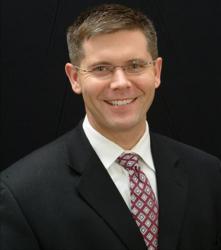 Knoxville, TN (PRWEB) February 28, 2013
Focus on Therapeutic Outcomes, Inc., (FOTO), continues its commitment to the therapy industry by bringing the latest and best research in the science of physical and occupational therapy to providers. Dr. John D. Childs, PT, PhD, MBA, is Associate Professor and Director of Research in the U.S. Army-Baylor University Doctoral Program in Physical Therapy, and an Associate Professor for the U.S. Army-Baylor Post-professional Doctoral Program in Orthopaedic and Manual Physical Therapy.
Dr. Childs says this about his topic:
"Physical therapists commonly provide conservative treatment to patients with musculoskeletal impairments. The majority of physical therapists are providing that care in either a private practice setting or in an outpatient hospital department. There have not been any studies or analyses of available data to determine if patients receive a different level of care between these two settings. The purpose of the study was to compare the clinical outcomes achieved by physical therapists in the outpatient, private practice setting to physical therapists in outpatient, hospital-based settings."
Conference Details:
When: April 12 – 14, 2013
Where: Knoxville, TN
Event Registration: Click Here
About FOTO:
FOTO is a Knoxville, TN, based corporation that has been continuously improving solutions that efficiently and reliably measure and report functional outcomes for the Rehab industry for 20 years. FOTO's web-based solutions are risk-adjusted to enable fair and accurate measurement and predictions of the expected improvement in a patient's functional status. Approximately 5 million patient surveys have been compiled in the FOTO database, and researchers have utilized FOTO data to publish over 85 articles on functional outcomes in refereed medical journals. These publications have led the way in enhancing the science of measuring outcomes and the use of outcomes in payment methodologies. FOTO is considered the standard in measuring functional outcomes in Rehabilitation.
Contact Information
Julie Emerick (julieemerick(at)fotoinc(dot)com)
FOTO, Inc.
https://patient-inquiry.com
800-482-3686