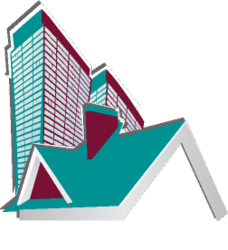 Top 10 lists are available to media outlets for publication.
Pompano Beach, Florida (PRWEB) February 28, 2013
Hot Home News: Marco Rubio, Ma Barker & The Wizard of Oz.
Also: Kurt Warner's Super Arizona Home Going to Auction, and Hurt Locker Star Jeremy Renner's House Flipping Job is "Da Bomb"
Details and high res photos available for your use including high res photos of the Ma Barker Gang shootout home in Florida, Kurt Warner's Arizona home auction, Hollywood pioneer Victor Fleming's Moraga Estate, and George Washington birthday homes at: http://bit.ly/toptenmedia
This week's Top 10 homes spotlight at TopTenRealEstateDeals.com includes a look at Marco Rubio's Miami home now for sale at $675,000. During his GOP rebuttal speech and water tricks following the President's State of the Union address, Mr Rubio said, "Mr President, I still live in the same working-class neighborhood I grew up in." True, but Rubio's home in Little Havana has been for sale since November and there is much speculation that he will be moving the family (his wife is a former Miami Dolphins cheerleader) to Washington. Congressman Rubio paid $500,000 for the conservative home in 2005 at the height of the Florida real estate boom.
In other home news:
The Florida lake home where Ma Barker and her son, Fred, were killed in the longest shootout in FBI history now has a friendlier price. Built as a vacation home for wealthy Miami furniture manufacturer, Carson Bradford, the home was rented to the Barker gang under an alias. The big shootout was on January 16, 1935 and not much has changed at the home except for a kitchen upgrade, and the dead bodies were removed. Although most of the 2,000 bullet holes were filled, before and after pictures show that most everything inside the house, including the furniture, has been preserved as it was prior to the shootout. Asking price reduced from $1,000,000 to $899,000 which includes 9.5 acres, 342' of sandy beach frontage, and two lakefront residences including the historic Barker gang hideout. It might be the "steal" of the century.
Jeremy Renner has won Oscar nominations for both The Hurt Locker and The Town, but his best talent might be flipping houses. Early in his career, Renner worked as a makeup artist, producer, singer-songwriter and musician to supplement his sporadic income from acting. He also began renovating Los Angeles area homes. He started small and worked his way up in increments of 15 house flips leading to a Holmby Hills creation that is the most impressive home we have seen this year. Design features tastefully lean toward the film years of the Art Deco period, but still put it into the high style of 2013 contemporary. Purchased in 2012 for $7 million, the total inside out redo brings it to its current list price of $24.95 million.
In Bel Air, California, the Moraga Estate was built in 1930 for Hollywood pioneer Victor Fleming, best known for directing both Gone With the Wind and The Wizard of Oz. Victor created the estate as a horse ranch with an elegant main residence. Today it is still an exquisite estate, but also a vineyard producing 1,500 cases of wine per year. The entire complex including 13 acres, 7,500 square-foot estate, vineyard, 4,000 square-foot office building, and $4 million wine inventory is for sale at $29.5 million. According to the Los Angeles Times, Moraga is the first commercial winery to be bonded in the city of Los Angeles since Prohibition ended in 1933.
Former Super Bowl quarterback and NFL MVP Kurt Warner's Arizona home was for sale at $5 million, but is now going to absolute auction on March 15th. It has 6 bedrooms, home theater, in-ground trampoline and 62-foot lap pool with an overhead waterfall.
Real estate is never boring at TopTenRealEstateDeals. Check out today's most entertaining and unusual real estate news stories of the week. News such as weird celebrity homes, haunted homes you can actually buy, and dirty real estate tricks.
TopTenRealEstateDeals.com also features Top 10 Condo Developer Deals, Top 10 upcoming home and condo auctions, and regional real estate agents' choices for the best deals in their areas.
The site also features the best deals on Florida Condos and on Luxury Florida Condos.
Top 10 lists are available to media outlets for publication.
Contact:
Terry Walsh
Marketing Coordinator
terry(at)toptenrealestatedeals(dot)com