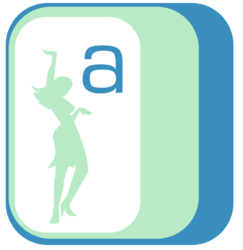 The staff at Athena not only took the time to listen to what PCS needed, but they made it a point to learn and understand what we needed and then presented Penelope in a way that addressed our specific needs.
Waterloo, ON (PRWEB) February 28, 2013
It's a happy anniversary for Person Centered Services.
The Stockton, Calif.-based company is about to celebrate its 20th year of providing services to individuals with developmental disabilities, including histories of mental illness and/or forensic matters. It has also recently begun deployment of Penelope, a case management software solution created by Waterloo, Ont. technology company Athena Software.
Founded April 13, 1993, Person Centered Services (PCS) is a community-based service provider for one of California's Department of Developmental Services that provides day programs, vocational training and supported living services to adults with developmental disabilities.
Though they started with only a few staff and no building to call their own, the company has expanded exponentially since and will soon be opening their third location in the city of Lodi, Calif.
As the company has expanded, its reporting requirements have grown as well. That, and a need to manage data more effectively and efficiently while streamlining administrative tasks, initiated a complete redesign of the organization's information systems and a search for case management software, with Athena Software's Penelope application ultimately selected as the best tool to help PCS reach its goals.
Other requirements for the software included the ability to track attendance, write daily reports and notes directly into case files and allowing each member of the company the ability to make changes and see data in real time. Penelope will also help streamline many processes currently handled manually on paper, such as documentation, assessments and scheduling.
Andy Priest, project manager of information systems for PCS led the organization's search for a software solution.
"There were many reasons for selecting Penelope, from the fact that it is ready to deploy 'out of the box' and the fact it is designed specifically for those involved in social services and mental health services," said Priest.
"The staff at Athena not only took the time to listen to what PCS needed, but they made it a point to learn and understand what we needed and then presented Penelope in a way that addressed our specific needs."
Addressing the specific needs of their students is something with which PCS is intimately familiar. PCS students are encouraged to participate with staff in the creation and development of their own personal program, Priest said.
Ongoing clinical supports are in place to monitor personalized behaviour plans, with special attention given to any medical, psychiatric, health, forensic or safety issues for students.
"Every member of the PCS staff values, respects and appreciates individuality, as well as each person's specific aspirations and unique circumstances," said Priest. "It is our role to facilitate the developmental process by providing an appropriate climate where self-exploration, self-understanding and personal growth can occur."
Greg Stanley-Horn, Athena's director of deployment projects, recently traveled to California to provide on-site training to PCS staff.
"Person Centered Services staff are extraordinarily passionate about providing quality services for their students and are very creative about the services they offer," said Stanley-Horn, adding that day programs with drumming, hip-hop music production and flash dancing are just some of the fun activities students come up with to personalize their participation in PCS services.
"Their staff are really committed and passionate to their clients' wellbeing in a way that was different from what I usually see," he said.
For Priest, this unconventional approach is at the essence of the services PCS has been providing throughout their 20-year history.
"We strongly believe that the process of attaining personal objectives is just as important as the outcome itself. Therefore, the goal of each individual program is to bring about the process of growth within our students. It is this process of growing that allows a person to really take hold and embrace life," Priest said.
"We hope with our new tools to continue PCS' tradition of pushing the boundary of our care to the revolutionary edge."
ABOUT ATHENA SOFTWARE
Athena Software (http://www.athenasoftware.net) is a global case management solution provider based in Waterloo, Ont., Canada. Over the past 11 years, Athena Software has grown to partner with hundreds of organizations across the globe, with over 10,000 end users of its Penelope case management solution.