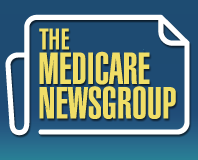 (PRWEB) February 28, 2013
The Medicare NewsGroup is partnering with the Poynter Institute for Media Studies to conduct a three-day workshop aimed at fostering a deeper understanding of Medicare economics, health-quality initiatives and the impact of reform on local communities.
At the Covering Medicare workshop, attendees will learn about the most pressing Medicare issues from industry experts, those on the front lines of change in the program and journalists covering the topic.
Sessions will include various presentation formats, such as Q&A discussions and panel forums. Journalists will leave each session with hardcopy and electronic takeaways that will include story ideas, source lists, Medicare fact sheets and resources. The attendees will feel more confident writing analytical articles on Medicare and the implications of the politics and policies surrounding it.
The workshop will be held May 5–7, at the Poynter Institute in St. Petersburg, Fla.
Covering Medicare is made possible with a grant from the Robert R. McCormick Foundation. The McCormick Foundation Specialized Reporting Institute was founded in 2007 to provide journalists and others with subject-specific expertise and training in practical reporting in key issues. The training convenes a diverse group of journalists, often from small- and mid-sized news organizations, plus educators for programs lasting three days.
Applications for the Covering Medicare workshop will be accepted from journalists working in all media platforms. The Robert R. McCormick Foundation grant will pay for participants' tuition, travel and meals.
The application deadline is March 15. Applicants will be notified by email of their selection.
Journalists interested in applying should complete the questionnaire and submit a resume.
To apply for the workshop visit http://medicarenewsgroup.info/events/
About The Medicare NewsGroup MedicareNewsGroup.com is an independent resource for Medicare news, policy, research and legislation with original and curated content. Optimized for reporters, bloggers and editors who produce news and commentary on Medicare, MedicareNewsGroup.com aims to be a digital encyclopedia of Medicare that organizes past and current information relating to the topic. In addition to publishing a website, The Medicare NewsGroup also collaborates with journalism associations and universities to sponsor educational sessions on Medicare for journalists.