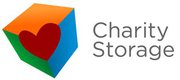 Charity Storage represents an opportunity to use the auction process to redirect the funds raised to people who really need it.
Irvine, California (PRWEB) February 28, 2013
While the expression "Image is Everything" may not necessarily be all true, there is no doubt that a company or industry that has a positive image in the public's eye will likely fare quite well. When Ben Eisler, the co-founder of Security Public Storage, was speaking with Barry Hoeven last spring about Charity Storage, it became immediately clear to Eisler that this was a cause worth supporting.
"Building a positive image is so important and every company strives for it," Eisler says. "Self storage has been building such a positive image as an industry over the years to where it is now exceptionally strong on Wall Street. Anything that helps that image stay strong is good and when Barry told me about Charity Storage it appealed to me right away."
It appealed to Eisler so much that his company jumped on board as a sponsor to Charity Storage, helping spread the word about the non-profit whose singular goal is to use self storage auctions to raise money for charities.
"Let's face it, self storage auctions and having to sell people's goods is one of the lowest parts of our industry," Eisler adds. "Charity Storage represents an opportunity to use the auction process to redirect the funds raised to people who really need it. I was 100% in favor of the idea then and still am."
Charity Storage was created when Lance Watkins and Hoeven saw the popularity of self storage auctions grow and realized that the self storage industry could give back to society through special auctions whose proceeds go to local and national charities. The net proceeds from the sale of each unit at a Charity Storage auction are split three ways -- the Self Storage Association Foundation (which provides scholarships to students who are related to self storage professionals or work at self storage facilities) receives 10 percent, Kure It Cancer Research receives 30 percent, and the individual facility hosting the auction chooses a local or national charity to receive the remaining 60 percent.
For Hoeven, who also founded Westport Properties (a full-service real estate company specializing in self storage), having the support of Security Public Storage speaks volumes about what Charity Storage is trying to accomplish. "Security Public Storage is a forward-looking organization that has a firm grasp on what matters in self storage. And Ben is a terrific leader who always has an eye and ear on the pulse of the industry. Having the support of Security Public Storage validates even more what we are trying to accomplish with Charity Storage."
Security Public Storage (SPS) is a family-owned and operated self storage company with 43 self storage facilities located in California, Nevada & the Washington DC metro area. Since the opening of the first Security Public Storage in 1983, SPS has been a provider of the highest quality self storage service in the industry. The operating philosophy that has evolved over those decades has resulted in an unparalleled emphasis on customer service and creating a positive and pleasurable storage experience.
Charity Storage is a 501(c)(3) nonprofit recognized as tax exempt by the IRS. Federal Tax ID# 45-3253579. For more information, visit charitystorage.org or E-mail info@charitystorage.org.