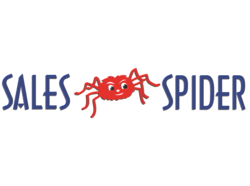 With the ability to reach over 90 million consumers and businesses online, the new SaleSpider Email Marketing Program is a simple and easy way to advertise
Toronto, Ontario (PRWEB) February 28, 2013
SaleSpider is proud to pilot a new email marketing service to its 1.1 Million members! This program is designed to give members an affordable and effective solution to drive new clients and revenue.
With so many customers turning to the web to find information and make purchases, SaleSpider's Email Marketing Program ensures that businesses can quickly and easily convert new customers. With the ability to reach over 90 million consumers and businesses online, the new SaleSpider Email Marketing Program is a simple and easy way to advertise a member's product or businesses on the internet.
SaleSpider is already known as a powerful marketing tool for individuals and businesses. SaleSpider's new Email Marketing allows small and medium businesses (SMB) to effectively and easily engage local and nationwide customers at a low cost. With thousands of SMBs engaging on SaleSpider already, SaleSpider will be an even more complete one-stop-shop for the SMB community and its members.
About SaleSpider
SaleSpider.com is managed by SaleSpider Media. SaleSpider Media has multiple digital and mobile publications and applications and reaches millions of business owners and consumers every month. SaleSpider Media's digital publications have deep and broad audience reach in multiple high demand consumer and business segments.
Clients leverage the publications reach to reach their target prospects for both lead generation and branding. SaleSpider.com offers display advertising, digital search and data retargeting, email marketing , and integrated marketing programs and has best in class metrics.
For more information please check out http://www.SaleSpiderMedia.com or http://www.SaleSpider.com