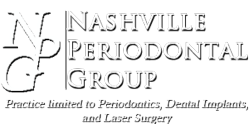 Nashville, TN (PRWEB) February 28, 2013
Nashville Periodontal Group now utilizes the Cone Beam imaging technology to reduce the risk of radiation to patients while getting necessary images for treatment.
An initial cone beam (iCat) was incorporated in 2008 to help diagnosis and place dental implants. Rather than using individual X-rays, which use a higher level of radiation, the Cone Beam Imaging uses lower radiation levels in a single scan to create multiple needed images. The single pass of the scan is quick and painless, yet the attached computer generates a practically limitless number of images in three dimensions. In addition to the teeth, the bones of the face as well as facial nerves are shown from any number of angles. This allows the doctors to create a customized dental plan for each patient without the use of conventional X-rays.
Dental treatments require a certain amount of information that only X-rays or similar imaging units can provide. With the Cone Beam imaging system, not only is the patient exposed to radiation just once for a very short time, but the images gathered are three dimensional and panoramic. This allows the doctors to more accurately plan treatment.
For patients receiving such procedures as implants, it is important to know whether there is enough bone mass to hold the implant properly. With the clarity of the Cone Beam images, the doctors can determine whether bone grafting may be required prior to implant installation. These images also provide a better idea of where the dental implants should be placed and the size of implant that should be used. In addition, by having a clearer image of nerve endings, they can be protected during any procedure.
The additional information the multitude of images provide allows periodontal procedures to be performed more accurately, which may be able to aid in the reduction of pain during procedures as well as to facilitate healing. More information on Cone Beam imaging and its use in dentistry may be found at http://www.nashvilleperio.com.
Nashville Periodontal Group is a periodontal practice offering patients' personalized dental care for Nashville, TN. Drs. Akin and West are part of one percent of dental professionals providing the most recent FDA cleared laser procedure for gum disease and periodontal treatment. Along with laser dentistry they have a strong focus on patient education on gums. To learn more about Nashville Periodontal Group and their dental services visit their website at http://www.nashvilleperio.com and call (615) 800-3686.