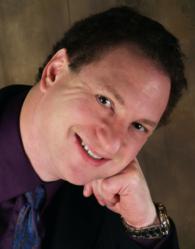 Wayne, NJ (PRWEB) February 28, 2013
Dr. Laurence C. Breiterman with Advanced Dental Techniques now utilizes dental techniques to treat patients suffering from symptoms of TMJ disorder. Some of these symptoms include pain in the neck or shoulder area, jaw pain, tenderness in areas of the face near the joint area, ear pain, headaches or migraines, ringing in the ears, dizziness, clicking or popping in the joint area and locked jaw. The dentist works to provide relief from the problems caused by the TMJ disorder.
When jaw pain or other symptoms are noticed as a person chews or yawns, it is a good sign that the joint may be having problems. Particularly, if clicking or popping of the jaw is frequent and pain ensues, it is a good idea to go to the dentist to make a determination and get relief. Although the actual cause of the TMJ disorder is not known at this time, the symptoms seem to be directly related to the muscles and joint parts.
When the area is traumatized, such as when a person grinds or clenches their teeth or because of osteoarthritis or rheumatoid arthritis, jaw pain and other symptoms may increase. It has been documented that women have a greater tendency to experience problems with TMJ than men, and people ages 20 to 40 seem to be the largest population of sufferers.
Many people find that when they stop chewing because of the pain it causes, the body may heal itself. Over the counter anti-inflammatory pain relievers often help in controlling the pain. There are stretching and relaxation techniques that can assist the jaw in relaxing and can relieve some of the symptoms. The dentist may prescribe a splint or bite plate that is quite similar to a sports guard for the patient to wear at night. This device can reduce teeth clenching and grinding so that high levels of muscle tension are relieved. To learn more about TMJ go to http://www.newjerseygumsurgery.com.
Advanced Dental Techniques is a general practice offering patients personalized dental care for Wayne, New Jersey. Since graduating from the University of Medicine and Dentistry of New Jersey, Dr. Laurence C. Breiterman's desire to become one of the best has led him to pursue almost 3,000 hours of continuing education. In 2007, Dr. Breiterman received the Mastership Award from the Academy of General Dentistry, which recognizes a dentist's commitment to advanced dental education. He is part of one percent of dental professionals providing the most recent FDA cleared laser procedure for gum disease and periodontal treatment. Dr, Breiterman is also a Fellow in the International Congress of Implantologists and a member of the American Academy of Cosmetic Dentistry. To learn more about Advanced Dental Techniques and their dental services visit their website at http://www.newjerseygumsurgery.com and call (973) 694-2835.