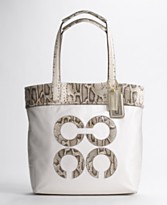 (PRWEB) February 28, 2013
CloseoutExplosion.com has launched a YouTube channel to showcase its wholesale brand name products. The YouTube channel will contain videos that illustrate the different product categories that the New York wholesale closeout company carries. Having a video that can display a multitude of product images along with explanations and narration can work wonders in bridging the gap for international wholesale buyers that cannot visit the Brooklyn warehouse. Instead of simply looking at a single sample picture of a wholesale designer suit, the customer can see many images along with an informative summary of what he or she can expect to receive with their apparel, footwear, or handbag closeout purchases.
The marketing videos will also provide informative and educational information for wholesalers, retailers, flea market vendors, swap meet sellers, and eBay sellers interested in the liquidation business. While there is a plethora of information published regarding the closeout business, having an easy to watch video explaining some of the terms and components of the overstock business can be invaluable to both recent entrants and to experienced business veterans. Donny Lowy, the CEO of Closeout Explosion, who although he is a published author with hundreds of articles published through EzineArticles and on his network of blogs and websites, realized the need by time pressed business people to have a format where they could easily be exposed to and absorb the information which they need. There are also challenges in reading a text based article where a customer might not be an experienced English speaker, or simply is not familiar with some of the industry terms being used. For example, a Kenyan clothing shop owner might call a suit a career suit, while a shop owner in Barbados might refer to it as a church suit. By being able to display the actual outfits in a dynamic presentation, communication issues can be overcome.
"Closeout Explosion reviews practical and useful wholesale industry related topics, and provides merchandise marketing presentations through its YouTube channel. While the channel is brand new, the number of videos to be added should prove to be substantial, especially since there is such a strong demand by domestic and international retailers for closeout goods," said Donny Lowy, who exports and wholesales brand name clothing, shoes, and handbags to resellers located throughout the United States, Africa, Asia, the Caribbean, Latin America, and the Middle East.
"Imagine you are a retailer in Nigeria looking for brand name Tahari and Jones New York dresses for your boutiques located in Lagos and Abuja. You have visited the fashion websites of many American clothing distributors. While most online showrooms display sample images, the aim of these videos will be to provide an online commercial presentation of the type of inventory that my business carries," added Donny Lowy.
In addition to its online ecommerce presence, Closeoutexplosion.com also has a brick and mortar warehouse located in Greenpoint, Brooklyn, which is a short taxi or subway trip from the 34th St NYC Fashion District. Shoppers can visit the warehouse to make their own selection, or send someone on their behalf. They can also opt to order online or by phone, and receive a variety of beautiful high end designer label products. The wholesale showroom is also relatively close to major international airports, including JFK, Newark Liberty, and LaGuardia. Economical hotel accommodations are available minutes away, as well as public transportation options to facilitate travel. The warehouse is open 6 days a week, and offers a no minimum requirement policy for wholesale buyers. While there are no minimums, customers can maximize their savings by purchasing closeout products by the pallet or truckload. International shipping is available on a freight collect basis to many countries through freight forwarders such as Schenker and Express Air Freight.