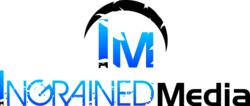 I'm happy to represent Alienware in and out if the cage. I've seen the guys/girls they have chosen to represent and I'm honored to be a part of that group. ... - Chris Camozzi
Santa Barbara, CA (PRWEB) February 28, 2013
Ingrained Media is pleased to announce a new sponsorship relationship between their client Chris Camozzi and custom gaming computer manufacturer, Alienware. The sponsorship brings Alienware Social Media Marketing, placement on Chris's shorts and banner for UFC ® 158 and use of his name and likeness in Alienware's print and digital media campaigns.
At UFC 158 Chris Camozzi faces Nick Ring on what could be considered one of the biggest sporting Pay Per View events of the year. The Alienware logo will be featured prominently during the PPV on Chris Camozzi's fight shorts and banner.
Cody Norris of Alienware said: "We are happy to be sponsoring Chris and many other fighters in the best sport in the world!"
Chris Camozzi said: "I'm happy to represent Alienware in and out if the cage. I've seen the guys/girls they have chosen to represent and I'm honored to be a part of that group. I hear nothing but great things about their laptops and I'm looking forward to smashing all of you in some gaming!"
About Alienware:
Founded in 1996 by a pair of hard-core gamers Alienware has been a subsidiary of Dell Computers since 2006. Alienware, as Dell's premier gaming brand, is sold in 45 countries and caters to consumer video game enthusiasts in the market for high-performance gaming PCs with striking case designs
About Ingrained Media:
Ingrained Media is a full service Marketing & Talent Management agency representing professional MMA fighters, PRCA cowboys, YouTube personalities, Olympic medalists and other celebrity clientele in their Talent Management division. They also provide Marketing services to many brands looking to service the 18-35 demographic and have extensive experience and knowledge in Advertising, Branding, Public Relations, Business Consulting, Social Media and other areas.
Contact:
General Information
Contact: Info (at) IngrainedMedia (dot) com
Press and Media Questions:
Contact: Bob Donaghy
Email: Bob (at) IngrainedMedia (dot) com