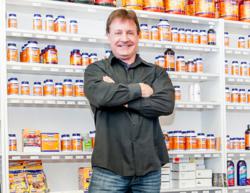 Our initial goal at Integrity is to build strong relationships with our members first, then empower them to take charge of their own health
Amherst, New Hampshire (PRWEB) February 28, 2013
Integrity Health Coaching for Women franchises will be celebrating its grand re-opening at all of its New Hampshire locations (Londonderry, Bedford and Amherst) March 4th thru 9th, 2013. There will be lots of fun and excitement in all the clubs with discounts on memberships, retail products and training sessions.
Integrity's focus is providing women with a very distinct road map that will optimize their health. Rocco Boulay, CEO states; "As an exercise physiologist I understand the science behind combining fitness with nutrition to achieve results. What I learned over the last decade is that women seldom put themselves on the high priority list until their own health becomes compromised. Our initial goal at Integrity is to build strong relationships with our members first, then empower them to take charge of their own health through instruction and education."
During the celebration Integrity will be having daily raffles and prize giveaways. Come in during the week and experience one of their BodyBurn training sessions absolutely free. Tuesday and Thursday at 9am and 6pm at all locations. Please call the location of your choice to sign up. The Bodyburn session is 45 minutes long and is choreographed to music along with your group leader who will get your heart pumpin' and your hips slimmin'.
While you are there check out the new floor plan with all the new colors and equipment layout. Play with all the new functional fun toys like kettle bells, combat ropes, ladder drills, and every gauntlet imaginable. Lastly, ask the staff to demonstrate Integrity's own amazing EZ Coach Prescription System that offers the best value in fitness training for the greatest return on you health investment. They're open 24 hours a day, 7 days a week so you can exercise on your time!
If you would like more information please clink on our link below and contact the Integrity Health Coaching Center nearest you.