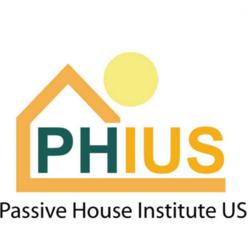 Urbana, IL (PRWEB) February 28, 2013
PHIUS, North America's leading passive building research and training organization, announced a new format for its renowned Certified Passive House Consultant (CPHC) training program. Previously, students typically had to travel twice to two phases of in-class sessions. With the addition of a virtual component, travel and in-class time has been cut in half.
Phase I wlll be offered as eight three-hour virtual sessions presented in collaboration with GreenExpo365, a national leader in virtual sustainable building training. Virtual sessions are live, led by PHIUS-trained expert instructors, and provide opportunity for live virtual expert interaction and support.
Students travel only once for a five-day Phase II in-person program at their choice of locations around the United States. Phase II focuses specifically on the new WUFI Passive modeling software (PHIUS is the exclusive trainer for WUFI Passive, developed by Fraunhofer IB), as well details and exercises that require personal interaction.
The new configuration makes CPHC training more affordable than ever by reducing travel and lodging costs—and reducing course fees by $300! Virtual sessions begin April 23. Visit the CPHC training description page for more information, and visit the schedule page for times and dates.
About PHIUS and PHAUS
PHIUS is a 501c(3) nonprofit organization that provides training, education and research to promote passive building. PHIUS' vision is to make high-performance passive building commonplace. Its mission is to develop and promote North American specific standards, practices and certifications for buildings, professionals and products to create structures that are durable, comfortable, healthy and super energy efficient. For more information, please visit: http://www.passivehouse.us/
PHAUS is PHIUS' membership/chapter organization. PHAUS shares the PHIUS vision and mission, focusing on advocacy, outreach, and providing support and services to the passive building professional community and product manufacturers to help promote their businesses and products. Please visit: http://www.phalliance.com