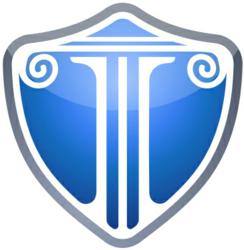 Distracted and inattentive drivers can be charged with reckless driving - the same criminal offense levied against drunk drivers.
San Antonio, TX (PRWEB) February 28, 2013
Today's drivers frequently operate cell phones, tablet computers, mp3 players, and even DVD players while careening down highways and through intersections. Many do not realize that just because their behavior is common, it is not defensible. Distracted and inattentive drivers can be charged with reckless driving—the same criminal offense levied against drunk drivers. The growing number of crashes and fatalities on Texas roadways prove that driving while texting, checking email, talking on a cell phone, or changing CDs can be just as dangerous as intoxication or fatigue. Based in San Antonio, Trevino Injury Law specializes in assisting the increasing number of Texans seeking compensation after a reckless driving accident.
In 2011, the Texas Department of Transportation reported 81,000 crashes involving driver distraction or inattention. Statewide, roughly 3,000 people are killed in auto accidents annually, and over 200,000 are injured. With one reportable crash occurring on Texas roadways every 83 seconds, thousands of accident victims and their loved ones are in need of medical care, property repair, and legal counsel each year. Victims need to know that if a reckless, aggressive, or negligent driver has harmed them, they have a legal right to claim damages and compensation.
Reckless driving is broadly defined in Texas as driving a vehicle "in willful or wanton disregard for the safety of persons or property." Drunk driving and texting while driving have received a great deal of media attention, particularly for claiming the lives of thousands of young Americans each year. Yet there are many other common behaviors that can be classified as reckless driving. Failing to obey traffic signs and signals, fatigued driving, and exceeding the speed limit are just a few. The danger of driving too fast for present road or weather conditions is often overlooked. Dense fog was reportedly a factor in a recent 100-car pile up in Beaumont, Texas where drivers could not see the stopped cars ahead of them.
In Texas, reckless drivers can be fined, jailed, or have their license suspended. If someone is killed or injured in a reckless driving accident, the driver at fault may face felony charges. Yet even when a driver is punished to the full extent of the law, it is still the victim's responsibility to seek damages. Trevino Injury Law helps victims claim compensation for property damage, personal injury, or death of a loved one. Trevino Injury Law has extensive experience with auto accident claims, and is committed to serving individuals who have suffered personal injuries due to the dangerous or negligent acts of another.
Trevino Injury Law has distinguished itself from other personal injury attorneys with its history of taking hard cases to trial and winning. Their expertise extends to drunk driving accidents, speed related accidents, motorcycle accidents, texting while driving, driver inattention, wrongful death, and more. Deciding what to do after a traumatic accident is overwhelming. Texas laws of negligence are complex, and the road to compensation can be difficult. If you or someone you know becomes a victim of reckless driving, the most important thing you can do is contact a licensed and experienced auto accident attorney. Visit Trevino Injury Law at http://www.trevinoinjurylaw.com for more information.