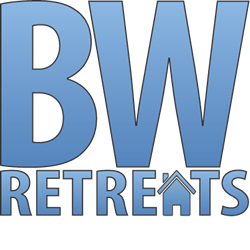 Having an option for cottage owners to purchase these systems directly from us seemed like a win-win situation.
(PRWEB) February 28, 2013
Absolute Automation Inc. and Bluewater Retreats have announced a partnership where cottage owners choosing to rent their Lake Huron area cottages through the Bluewater Retreats management company are eligible for special discounts of cottage alarms purchased from Absolute Automation Inc.
When Absolute Automation Inc. opened their Bayfield, ON office they were contacted by Bluewater Retreats regarding a potential partnership involving Bluewater Retreats offering their clients discounts on cottage alarms provided by Absolute Automation. Absolute Automation is an authorized distributor for many of the leading names of home freeze and temperature alarms, such as Freeze Alarm, Sensaphone, ELK Products, Temperature Guard etc.. "Having an option for cottage owners to purchase these systems directly from us seemed like a win-win situation. Cottage owners were happy having a local company to purchase and even install the units and of course Bluewater Retreats is happy having that something extra to offer their clients" said Nathan McBride, President of Bluewater Retreats.
Amy Campbell the marketing director for Absolute Automation Inc stated that, "Partnering with Bluewater Retreats made sense. All cottage alarms for Bluewater Retreats clients are now purchased through and in exchange Bluewater Retreats is able to offer their clients special discounts. This move has helped us to grow our local market and Absolute Automation a known name in the community."
Absolute Automation Inc. has been a leading North American distributor of driveway alarms, temperature alarms and other types of home security or home automation systems since 1995. With warehouses in both Ontario, Canada and Michigan, USA along with dealers around the world Absolute Automation has international purchasing and selling power.
Bluewater Retreats is a cottage rental management company based out of Bayfield, Ontario. The company manages rentals for several vacation homes in the area and was started in 2011 with significant growth each year. With a local office cottage owners and renters are able to rent properties through the agency and have local support.