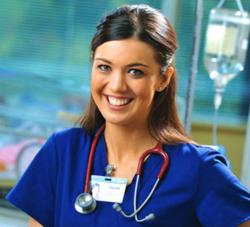 Just as in other professions, continuing nurse education is the best way to advance and it's vital because of rapid technological advances in medicine and nursing practice.
(PRWEB) February 28, 2013
Getting into nursing is among the most rewarding career moves open to school leavers, new graduates and mature-age entrants. The nursing career website BSNNursingGuide.com launched in 2012 as an online resource center for new nurses and people planning to train as nurses offers great advice and provides useful links to study courses and other information.
Nursing is a caring profession: It's about people and their health and welfare just as much as it's about best nursing and best medical practice. And gaining a BSN qualification – known as a BScN in Canada – could lead to a well-paid and productive lifelong job.
Nurses are in high demand and that demand will only grow as populations live longer and medical science and technology creates more and more options for treating the sick. The U.S. expects nursing jobs to increase by 26 per cent over 2010-2020 to meet increased demand, and average pay rates are going up too.
It's not only new medical technology that has increased the call for nurses. The 2011 Affordable Care Act (ACA) which brought 32 million more Americans under medical insurance protection made available $71.3 million in grants to help alleviate the nursing shortage. The money was to increase the nursing workforce through programs supporting education for nurse faculty and advanced practice nurses.
Among the options are online BSN courses and accelerated BSN courses – also online – for people who already hold a Bachelor qualification in another field. Nursing colleges are situated throughout the U.S. and Canada. The BSN degree courses they offer, whether on campus or online, provide student nurses with rigorous academic instruction combined with practical experience in a healthcare facility.
The best way to get on that career path is to train to become a registered nurse (RN) and it makes sense for entrants with the required school academic record to choose a BSN degree course.
Graduating with a Bachelor of Science in Nursing (BSN) takes four years. But it's worth the effort. A BSN-qualified RN has greater opportunities to get up the career ladder than registered nurses without a full degree. It's also easier, as a BSN, to go on to study for a DNP – Doctor of Nursing Practice – which further increases salary potential and opens up many more opportunities, including teaching.
As well, there are many course available for nurses with lower qualifications – LNP (Licensed Practical Nurse) and ASN (Associate of Science in Nursing) – to upgrade to a BSN.
Just as in other professions, continuing nurse education is the best way to advance and it's vital because of rapid technological advances in medicine and nursing practice. Moreover, much of the expansion in the nurse workforce is likely to occur outside the hospital environment.
As elective health options expand along with advances in medical science and applied technology, the demand for highly qualified nurses will only grow in step with the expanding number of medical and health facilities that offer specialist and general medical and nursing services on a day-patient and non-admission basis.
BSNNursingGuide.com is growing fast as a reference point and resource center dedicated to providing the best quality advice to people planning a career in nursing. Since launching in July 2012, the site has attracted over 50,000 visitors and is increasingly cited as the place to go for crucial information. Learn more about nursing opportunities at http://www.bsnnursingguide.com.