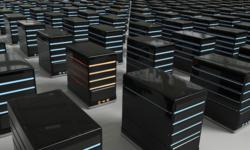 We share this planet with more than six billion human beings, and it is up to each one of us to play a part in improving environmental conditions.
Singapore, Singapore (PRWEB) March 13, 2013
The focus on corporate social responsibility has been followed by the enactment of green initiatives by a host of companies throughout the world. These initiatives have been primarily aimed at reducing carbon emissions as well as utilizing energy more efficiently. Vodien, a Singapore-based cloud hosting provider, has also played and will continue to play its part in maintaining an environment that will improve the sustainability of life.
Since its inception, Vodien has been making every effort to utilize and promote environmentally-friendly initiatives. Not only do they provide excellent customer service, but they have also been recognised as one of the first web hosting companies in Singapore to acknowledge the need for a cleaner environment. Recently, they have reaffirmed their commitment by introducing even more ways of being green.
Here's what Bill Poh, founder of Vodien Internet Solutions, had to say about protecting the environment. "We share this planet with more than six billion human beings, and it is up to each one of us to play a part in improving environmental conditions. Consequently, a larger part of this responsibility must be borne by corporations and businesses, because we consume a greater percentage of the resources provided by the environment".
The average person may be unaware of the carbon emissions associated with the use of a single server, much less the entire cloud hosting industry. The fact that a single data center housing an extensive server room, consumes energy on a scale that can be compared with the energy consumption of more than 30,000 houses. The responsibility for employing considerably more energy efficient equipment falls heavily on corporations.
This fact is why Vodien possesses data center facilities that have been designed with features that promote energy consumption efficiency. For instance, typical cooling system designed to regulate the temperature of servers can consume a lot of electricity. As a result, the cooling system installed within Vodien's data center takes into account the benefits of cooling fan placement as well as convectional air currents that allow for a more natural airflow. Consequently, hot air is more easily removed from within the server room leading to less energy consumption by air conditioners.
Vodien also uses Dell servers that are known for their high performance per watt of energy consumed. In fact, according to recent research, a Dell server is deemed as being 20% more efficient in terms of energy consumption as compared to other brands. Moreover, the United States Environmental Protection Agency recently came up with an Energy Star rating for certain types of equipment that passed their 'energy efficiency' requirements. Dell Servers have been rated by the USEPA with this particular Energy Star Rating.
Even within their offices, Vodien has initiated an electronic paperless invoicing system. Not only do they deliver account statements electronically, they also chose to receive electronic version of all correspondence from their web hosting clients. In addition, Vodien also recycles all of the paper that comes in with various shipments. In fact, the paper used within their offices is also recycled.
Vodien is as green as it gets when it comes to web hosting companies, with its practice of combining excellent customer service with sound environmental protection initiatives.