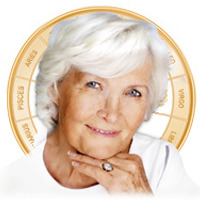 Your help gave me hope that there is a better live to come - time for change. Your reading was so close to my life. You have given me hope for the future.
Kaye Riseley
Phoenix, AZ (PRWEB) March 21, 2013
Premium Astrology and Astro Clairvoyant Norah Guide have been working together for years to help men and women all over the globe on their path of enlightenment. In addition to free astrological reports, detailed transit period guides, and a broad multi pronged social media platform, Premium Astrology and Norah Guide assist clients on a day to day basis in their quest for clarity and direction in their lives. Many people today have become skeptics in the field of psychics, mediumship, and the services provided by astrologers, and rightfully so. Unfortunately bad apples in the industry of astrological services make it difficult for others to believe in credible products and services or reputable companies offering authentic and reliable services. The services provided through Norah Guide at Premium Astrology however prove that this is a company that is an exception to the rule of skepticism in this field, and they have the growing client base and mass of testimonials to prove just that. To add to her set of services and growing testimonial base, Norah Guide is now taking her services one step further by teaching her readers how to choose the best psychic for them, even if the best choice means someone else!
There are some important tips that Norah suggests when looking for a clairvoyant in your life. Before enlisting the services of any astrological business, it is always a wise and recommended idea to review how these services have worked for others in the past before investing hard earned dollars. The testimonial base at Premium Astrology is enough to show potential readers that their services have been beneficial to many people all over the globe. Unlike other companies that "tweak" or "edit" the testimonials they receive in order to enhance their marketing efforts, the testimonials you find published at Premium Astrology are published as is, as they come in, to illustrate the words from the clients directly. These are just a few examples of the many testimonials found at Premium Astrology and through the Norah Guide social media platform.
"From now on I am going to be more motivated in all I do. I am going to not settle for 2nd best in any aspect of my life, and I am going to do the work i truly desire to do and make it pay me what i deserve to earn from it. Instead of do what I have to, to get money.iam going to enjoy my work because its what i really want to do."
Kelvin Nessling
"Everything I read in the reading was me down to a tee. I am now trying to my life and see the bigger picture. I have been looking for a better paying job but have always steered away from things I thought I couldn't do. I now believe I can do anything I put my mind too."
Cheryl Butler
"I am going to go forward with courage and the knowledge that I have inner strength to help guide me on my way. I am also going to get in touch with the Devine through meditation, I am going to cast off the veil of darkness that has plagued me for years, almost all of my life!.I am going to fulfill all my deepest desires, find my soul mate and live the peaceful happy life I have only dared to dream...Thank you Nora. You are truly a gift."
May Spring
In addition to reviewing testimonials, people looking for a psychic should review their digital footprint. Does this psychic have a reliable fan base through social media? Are they known to interact and relate with their readers? Does the intended clairvoyant offer a completely transparent money back guarantee? Norah Guide does not want any of her readers to feel duped or scammed, and thus now offers all of these services through Premium Astrology to establish a credibility and accessibility to her friends and followers that is unparalleled in the business. Anyone that is looking for a psychic, whether that is Norah or someone else, should remember these tips and pointers when seeking clairvoyant advice.
When it comes to helping others on their path to enlightenment, there is nothing that gives Norah Guide more joy than helping each of her clients and friends meet success and abundance, even if that means choosing a psychic that is better suited for them than her. For those that do want to continue connecting with Norah and add to her growing testimonial base, she offers these opportunities through each of her social media pages, and through Premium Astrology itself. When Norah Guide can't be online to answer these questions and concerns, the exceptional client care team at Premium Astrology is there to do just that for her. Visit Premium Astrology today and become the next glowing testimonial for Norah Guide!
###
Premium Astrology is proud to have had the privilege of helping men and women all over the world enhance the quality of their lives through services of spiritual enlightenment. Premium Astrology provides fast and reliable astrological reports and a wide variety of other services through the experience of Astro-Clairvoyant Norah Guide. The individual success of each of their clients is their highest priority, and Premium Astrology is available to provide live support twenty-four hours a day seven days a week.