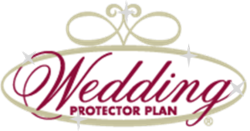 Tampa FL (PRWEB) March 21, 2013
There are many things that could possibly go wrong when planning a wedding. Therefore, it seems counterintuitive that the number of brides and grooms insuring their wedding is decidedly low. In fact, many are not aware that wedding insurance exists and many aware of the product aren't knowledgeable about the coverages provided by a wedding insurance policy. Here are the top five reasons to consider investing in a wedding insurance policy:
1) Severe Weather
The recent unpredictable hurricane season has proven that wedding insurance is necessary for any couple wishing to protect their pocketbooks from unexpected cancellation or postponement due to severe weather. The Wedding Protector Plan® encourages couples to take precautions to ensure that weather does not impede on a couple's big day. The Wedding Protector Plan® urges couples who are at risk for severe weather to purchase an insurance policy in order to avoid additional expense from catastrophic weather.
2) Lost Deposits
Lost deposits are a growing concern after the economic recession. While the economy has recovered, vendor failure still presents itself as a very real problem. Those who have a wedding insurance policy can be compensated their deposit if a vendor fails to provide the promised service.
3) Call to Duty
Although specific to those in the military, this coverage is invaluable to those it applies to. If a bride or groom is unexpectedly called to active duty, or has her or his military service leave revoked, forcing a postponement, an insured can file a claim and receive coverage.
4) Venue requires insurance
Many venues require some sort of liability insurance to be purchased. According to the Wedding Protector Plan®, liability insurance can be added to a wedding insurance policy in order to meet the criteria of an insured's venue.
5) Sudden Illness
Wedding insurance policies can provide reimbursement for an insured's non-recoverable expenses if a wedding must be postponed due to an unexpected illness which prevents the bride, groom or their immediate family (defined by the Wedding Protector Plan® as parents and grandparents) from attending.