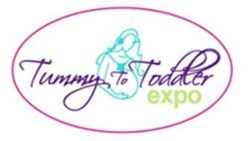 Pregnancy and childbirth are a special time for women and families. Education and support are what Certified Nurse Midwives do! It's a personal approach to healthcare
Shelby Township, Michigan (PRWEB) March 21, 2013
Expecting? Have a Baby or Toddler?
Don't Miss Tummy to Toddler Expo this Sunday, March 24, 2103!
The Certified Nurse Midwives of Women's Excellence in Midwifery will be available for questions at the Tummy to Toddler Expo, Metro Detroit's ONLY Maternity, Baby and Toddler Show!
Pregnant women are demanding a more personalized type of care during pregnancy. Women want their health care provider to be available during their entire labor, not just when the baby is crowning. The Certified Nurse Midwives (CNMs) of Women's Excellence in Midwifery, Tracie Achrem and Chris Borowski, are experts in normal pregnancy and labor and delivery; both provide care and support for the pregnant mother and the family at the bedside in the hospital setting once the mother is in active labor. The CNMs of Women's Excellence in Midwifery partner with women and bond with them during extended prenatal visits. "CNM visits are longer to provide individualized teaching and to get to know each woman's unique needs," says Achrem.
Certified Nurse Midwives have a bachelor's degree in nursing and a master's degree in midwifery. In addition to classroom studies, CNMs are required to complete a comprehensive clinical residency program in the clinic and hospital setting. After successfully passing a national certification exam supervised by the ACNM, CNMs are licensed by the state. We are also required to maintain continued competency by attending educational presentations annually. As CNMs, we are held to rigorous standards of practice set by the American College of Nurse Midwives.
Women's Excellence in Midwifery is a free standing facility within the Women's Excellence complex, conveniently located in Lake Orion, MI on South Lapeer Road.
Founded by Dr. Jonathan Zaidan, Women's Excellence in Midwifery focuses on providing a personalized approach to women's health and pregnancy with one on one care. The Certified Nurse Midwives support a holistic approach the natural process of birth and minimize unnecessary intervention. The Certified Nurse Midwives are educated specialists in the "art" of normal labor and birth.
Palazzo Granda 54660 Van Dyke, Shelby Township, Michigan
Admission: Adults - $5 (kids under 12 are free)
This is the perfect event for today's busy parents.
Meet and interact with local and national children's retailers, health care providers, recreational and educational providers. Listen to expert speakers about childbirth and parenting tips.
Door prizes awarded EVERY HOUR!
FREE CHILD CARE COMPLIMENTS of THE GODDARD SCHOOL!