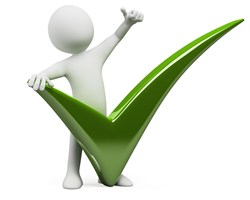 Moving forward successfully, what a pleasure.
London, United Kingdom (PRWEB UK) 10 March 2013
Great Britain has proved to be a popular location for many people around the globe who look toward this country to establish home and work. For most part the UK residents enjoy a strong economy with low taxes, a state welfare, a low crime rate and with some of the world's renowned cultural institutions and providers available to them.
'Every story behind a relocation to the UK is unique depending on circumstance and lifestyle of individuals and families involved' said Rozi Bani-Ameri the founder of Easy Relocation (exclusive). Although that important to do list in preparation of any relocation remains the same and applies to the majority specially if there are pets and children involved.
The completion of following tasks will aid with a successful relocation for long term corporate and private assignments to the UK and should be undertaken at least 6 months before departure;
Finances; manage finances properly including taxes, investments, pensions, debts and spending money as they can all suffer from unfavorable currency fluctuations.
Bank accounts; a suitable international current account will allow for duplicate currency holdings and free transfers between accounts.
Immigration and visa; Visa applications are perhaps the most complicated and intricate part of relocation and require professional management from the beginning.
Documents; make sure all important documents are at hand such as birth and marriage certificates, passport and drivers license.
Property; property is expensive in London and the best option at first is to rent a property. It is advisable to become familiar with surroundings before making important decisions. This is particularly important in UK and for families with children who will require schooling.
Removal; only select items suitable for shipping for example heavy pieces of furniture are costly to transport. Consider long term storage, charities, and handing down to friends.
Culture; have fun and search the British cuisine, pubs, art, politics, geography, folklore, etiquette, transport, superstition, sports and leisure, health and social services.
Schools; make sure enough information is at hand with full information about schools admission system and desired areas to live in. The school admission is a complicated and difficult process in UK.
Finally; redirect the mail, update house pets with vaccinations and documentation, process disconnection or cancellation of all utility and other services. Keep in touch with the international removal company till the final day.
For a detailed relocation checklist on moving to London and the UK please go to http://www.easyrelocation.co.uk.
At Easy Relocation (exclusive) we wish you a very happy move.
Follow Easy Relocation on Twitter @EasyReloexcl and on Facebook at https://www.facebook.com/EasyRelocationExclusive
PO Box 66446
Maida Vale
London W9 4EJ
+44 (0) 20 7286 5249
For a detailed relocation checklist and about Easy Relocation's services for your business or personal needs, visit http://www.easyrelocation.co.uk and join us on Facebook and Twitter for the latest news and tips on London relocation.
About Easy Relocation:
Established in May 2012, Easy Relocation (exclusive) offers affordable and comprehensive relocation assistance and home search to companies and individuals moving to the UK and moving to London. Unlike other UK estate agents, at Easy Relocation we hold no business commitments with third parties or letting agencies. This gives us flexibility to conduct personalized, attentive and wide ranging property searches tailored to each client's budget, needs and taste.