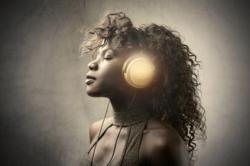 My wife and I thought it would be a cool idea to experience what "Imagine" by John Lennon would feel like. We didn't know what to expect. It was so cool! It made us feel like we were part of the band!
New York, NY (PRWEB) March 19, 2013
Swaying back and forth, eyes closed, lighter waving in the air - everyone's got a favorite song that just never seems to get old, no matter how many times it's played. Whether it's a rock ballad, a slow R&B jam, a reggae groove or a gentle country song, musician and massage therapist Karina Yanku has found yet another way to merge her love of rhythm and touch by offering her clients customized massage routines choreographed to their favorite songs. Now massage enthusiasts and music lovers can have the pleasure of knowing what their favorite tunes "feel" like – literally.
The Beatles, Chicago, Journey, Sheryl Crow, Marvin Gaye and Bob Marley are just a tiny sampling of the artists Yanku has chosen, and she has carefully assembled a pretty sizable list of 175 songs for her clients to choose from. People can choose as little as one song as an add-on, or a full hour of song selections (between 10-13 songs, depending on length of song) for an entire one-hour massage. The song selections are mixed according to tempo, key and mood so that the transitions are as smooth and "Easy Like Sunday Morning", as in the Commodores' classic hit from 1977.
"I've always had this dream of healing through music and touch, but in a very creative and fun way," explains the New-York based musician and massage therapist. "When I was a kid in the 60s, I had two distinctly different career ambitions: to be one of the Beatles and/or a nurse. Although I am neither of those, I wanted to take my years of experience of singing in bands and playing percussion and merge them into my massage practice."
Since she is blessed with an excellent sense of rhythm and tactile sensitivity, Yanku has chosen certain songs based on three main factors: consistent rhythm, slow-to-medium tempo, and positive lyrical content. She was careful to avoid any hard-core metal, free-form jazz, classical or show tunes that have a lot of volume and tempo changes and start-stops. The goal of an OanaSong massage is to relax, recharge and rebalance.
The creator of OanaMassage® alpha-rhythmic massage, and OanaRhythms©™, the accompanying musical score co-written with acclaimed Brazilian recording artist João MacDowell, Yanku has already positioned herself as a unique innovator within the holistic community of bodyworkers and sound healers.
"Oana" is a Romanian word meaning "Hand of God", or "God is Gracious", and Yanku credits her father and grandparents for nurturing her love of music. Whether you call it "God", "Spirit" or the "Universe", she believes creativity is a manifestation of Divine Inspiration. On her website, http://www.karinayanku.com, she states: "Three of the most profound healing elements on Earth are sound, rhythm and touch. They are the most primal forces we humans resonate with, regardless of race, gender, age and culture. A warm, reassuring touch or the sound of beautiful music can literally restore and lift your spirit, grounding you and letting you know that you are safe and loved."
For more into on OanaSongs, including a list of songs, log onto http://www.karinayanku.com or email info (at) karinayanku (dot) com.