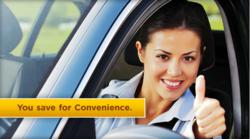 Tampa, FL (PRWEB) March 11, 2013
While summer may still seem far away, savvy travelers looking to enjoy the best deals are already planning this year's summer vacation. Many families looking to save money while still spending time with their families are deciding to travel by car this year. Make this the year to explore the small towns, state parks and lesser-known attractions that lie close to home.
The Tourism Offices Worldwide Directory provides convenient online links to the official tourism websites for all 50 states. State tourism websites offer a wealth of information about state attractions, accommodations, events, weather, and more. Many of these sites also link to the visitors' bureaus of individual cities and regions within each state.
Many travelers decide against taking their own car for summer travel. Often, a discount car rental makes more sense than putting extra wear and tear on the family vehicle. Renting a vehicle is an obvious solution; however, renters should be sure to get a vehicle reservation early to ensure availability and secure the best discount car rental rates.
Members of organizations or auto clubs, such as AAA, often enjoy significant savings on car rental rates, often between 10 and 15 percent. Many travelers also look online for discount car rental specials that may be offered. For additional cost savings, rent a vehicle that is rated high for fuel efficiency to save money at the pump when traveling.
U-Save is a popular discount car rental company that has been providing affordable vehicle rentals for more than 30 years. With more than 200 car and truck rental centers all over the world, U-Save offers discount car rental prices for today's high-quality and popular vehicle makes and models. U-Save even offers convenient online reservations to make renting a car even easier.