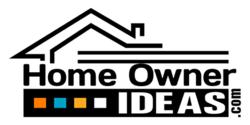 Greenbelt, MD (PRWEB) March 20, 2013
Launched in Mid-December 2012, HomeOwnerIdeas.com is quickly becoming a reliable source for homeowners to spend time online. The website reports a major increase in traffic as each week in its short lifespan so far, goes by. Weekly traffic is increasing and the website founders are reporting that many people are returning frequently to view the latest posts and pictures. Most importantly, the website was featured on a list as a Top 35 DIY Blog on the Web.
HomeOwnerIdeas.com was founded to be an all-around resource for homeowners. The website is formed as a blog and features deep articles that center around three main categories, Remodeling, Design / Décor as well as DIY (Do It Yourself). Each article is written by a home improvement and design professional with experience. The articles provide information, actual average cost figures, photos / pictures, details, data and anything else that can be helpful to a homeowner who is looking in to a home improvement project. For homeowners who are looking for a contractor to complete a project for them, the website offers a connection form that will put a local, licensed home improvement contractor in touch with them within 24 hours. With all of these resources in one place, its no wonder homeowners are bookmarking the site as a place to find what they need.
The founders of HomeOwnerIdeas.com have been in the home improvement resource business since 2005 and have started other very successful home improvement websites. They boast a network of licensed home improvement and remodeling contractors that spans the entire United States. This website is different from their other websites in the fact that this site is driven almost entirely by the desire to bring free and open information to homeowners that is not generally available all that easily.
To follow HomeOwnerIdeas.com you can bookmark the blog feed here http://homeownerideas.com/feed/ You can also visit the website a perform a search to find information available on the topic of your choice. For people looking to connect with a local home improvement contractor, there is a form on each page that walks you through the process. You can also call (866) 350-3023 to connect with contractors over the phone.