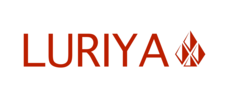 New York, NY (PRWEB) March 06, 2013
For more than two decades, Luriya.com has been helping thousands of satisfied customers buy gold, silver, platinum and coins. Taking this trend further, Luriya recently introduced its latest range of gold products for gold products lovers. With specialized experience and knowledge of selling gold in the New York City area, their new selection of several thousands of items promises to appeal to one of the most demographically diverse customer bases in the world.
Gold has been a stable and lucrative investment over the past decade. In the face of a downtrodden economy more people are investing in gold now than ever before. As a result, there are now a wide range of companies that specialize in gold purchasing and selling. Yet what sets Luriya.com apart from the competition is its rather innovative service that offers customers the ability to buy and sell online without ever leaving the comfort of their homes.
In addition to this service, the company also provides selling and purchasing consultancy services. All consultations are confidential, and as content publishing representative Daniel Rosenfeld puts it, "It is quite easy to compare the gold prices from different buyers when you are searching online. Having a clear and concise idea about existing gold prices makes it easy to avoid low profit deals when selling gold."
Those interested in learning more about Luriya.com's specialized gold purchasing and distribution services or any of its other precious materials buying and selling services can visit http://www.luriya.com or call 212-256-0025 for more information.