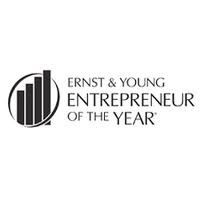 Entrepreneurship is neither a science nor an art. It is a practice. – Peter Drucker
Washington, D.C. (PRWEB) March 19, 2013
Rudy Mazzocchi may soon add another national recognition award to his illustrious career as a med-tech, start-up CEO. As the world's most prestigous business award for entrepreneurs,Ernst & Young Entrepreneur of The Year has been celebrating entrepreneurs for more than 25 years.
Following the receipt of his Award in 2004, Mazzocchi sold his Company, Image-guided NEUROLOGICS to Medtronic and entered the world of Venture Capital as a General Partner with an Atlanta-based firm. Nearly three years after aiding in establishing the firms second Fund and participating in the creation of new companies within their affiliated incubator, The Innovation Factory, Mazzocchi returned to his callings as an entrepreneur to run his own company.
Now serving as Chief Executive Officer of ELENZA, he again has strived to overcome the challenges in today's economy to finance and build another med-tech company from the ground up. As recently described in The 2012 Best of Ophthalmology - Eye World News Magazine, ELENZA combines nanotechnology, artificial intelligence (neural networks-based memory), and advanced electronics to seamlessly autofocus an optic from far to near without movement. Mazzocchi goes on to describe this technology that will serve as platform for all electronically-actived devices designed for inside the eye to treat a variety of disorders ranging from Glaucoma to Macular Degeneration. Although cautious of providing too many additional details, he hints of these implantable optical devices of having the future capability of including "heads-up display" technology to allow the wearer to project physilogical data or even access a naviagational system or emails.
Mazzocchi first needs to receive the Regional Ernst & Young Entrepreneur Awards on Thursday, June 20th in Washington, DC before qualifying for the National Award, a ceremony held each year in Palm Springs, California every November.
About Mazzocchi:
Rudy is best known as a medical device and biotechnology entrepreneur, inventor, and angel investor, with a history of starting new technology ventures throughout the U.S. and Europe. He's been privileged to have the opportunity to see the newest innovations in healthcare and work with some of the most brilliant researchers, scientists and physicians in the industry.
Authoring more than 50 patents, he has helped pioneer new companies involved in cardiology, oncology, orthopedics, neurosurgery, ophthalmology and even embryonic stem-cell development. Through these efforts, he has become the recipient of many technology and business awards, including the 2004 Ernst & Young Entrepreneur of the Year Award in Healthcare and the National Businessman of the Year Award.
Combining these experiences and opportunities, with thousands of hours of travel and long evenings in hotel rooms, he found the initiative to start writing a collection of medical thrillers based on true events. His debut novel, EQUITY of EVIL, is currently ranked the #1 medical thriller on Amazon based on Customer Reviews, and is preparing to release his second in this Series called, EQUITY of FEAR.