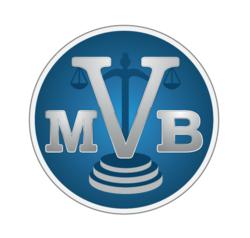 I'm excited to practice law in Nevada after a successful career in Maryland over the past 40 years.
Las Vegas, Nevada (PRWEB) March 01, 2013
After 40 successful years of vast courtroom experience representing thousands of clients and hundreds of jury trials, Mark Van Bavel, P.A. is expanding his dynamic trial skills and legal prowess to now include practicing law in Nevada.
A seasoned lawyer with experience as both a prosecutor early in his career and defender for the past thirty-plus years, Mark Van Bavel has handled criminal, domestic, accident, workers compensation and personal injury cases over the past four decades. Mark has handled multiple major state and federal cases over the years with significant results. Since his career started he has won thousands of cases for people both regionally and nationally.
Van Bavel was a founding partner with a prominent Baltimore firm for over 20 years before deciding to go into practice for himself. For the past 12 years he has had his own firm that was originally located in Baltimore City and recently moved to Baltimore County where he is joined by Kim Van Bavel. Mark Van Bavel, P.A. has received Outstanding Legal Ability and Highest Ethical Standards ratings by Martindale-Hubbell.
Van Bavel's expertise in many aspects of law translates into superior litigation abilities. Using both his courtroom and legal knowledge Mark Van Bavel, P.A. handles a wide variety of civil litigation cases including personal injury, medical malpractice and complex civil litigation.
Call 410.385.1313 today to schedule your consultation.
Mark Van Bavel, P.A.
40 W. Chesapeake Avenue, Suite 506
Baltimore, MD. 21204