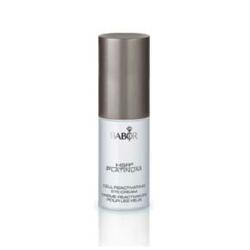 Raichel Goodyear, DrSkinSpa's Esthetician, said, "As an added bonus, the Babor HSR Platinum will correct skin redness and reduce those dark spots, the visible signs of aging. Dry skin is also more hydrated, adding to the feel of more luxurious skin."
Anaheim, California (PRWEB) March 11, 2013
DrSkinSpa.com, the innovative skin care web retailer, focuses on bringing scientifically proven, anti-aging solutions to customers via premium skincare products. They have just added Babor HSR Platinum Cell Reactivating Serum to their large collection of product offerings.
The Babor HSR Platinum Cell Reactivating Serum has the end result of making the skin firmer, smoother and younger-looking by way of its unique Babor HSR Platinum complex containing Telovitin. Babor HSR Platinum gives immediate anti-aging results. The ingredients contained in Babor HSR Platinum Serum include the specialized HSR Complex plus Sweet Almond Oil, Aloe, and a variety of other intelligently integrated ingredients work to make this a product that will firm the skin and smooth aging lines and wrinkles.
Primarily, the active ingredients in Babor HSR Platinum Cell Reactivating Serum are found within the new and exciting Telovitin Complex. This revolutionary HSR complex strengthens skin tissues thereby making the skin more vibrant and wrinkle-free. The skin's elastin becomes more flexible and the aging process is slowed down.
Dr. Farid Mostamand, Founder of DrSkinSpa.com, said of the Babor HSR Platinum Cell Reactivating Serum, "This innovative product not only fixes the evident signs of aging (such as fine lines or wrinkles), but it also stops new wrinkles from forming and firms up sagging skin."
Raichel Goodyear, DrSkinSpa's Esthetician, said, "As an added bonus, the Babor HSR Platinum will correct skin redness and reduce those dark spots, the visible signs of aging. Dry skin is also more hydrated, adding to the feel of more luxurious skin."
About DrSkinSpa.com:
The DrSkinSpa.com. company is both doctor-owned and operated. The company carefully researches and chooses only the most effective, scientifically proven ingredients to be included in their product choices. DrSkinSpa.com offers a fourteen-day money-back guarantee on every product for sale on their web site. The site also offers a 120% price protection guarantee. Free samples and free esthetician consultations are available. The company is owned by Crescent Health Center and is based in Anaheim, California.