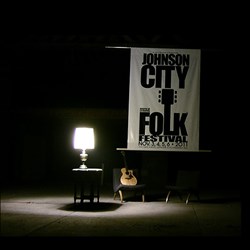 One of the best festival experiences... great acts, so much fun and so well run. Thanks, JCFF!!

Mike Shanks
Premier Talent, NYC
Johnson City, TN (PRWEB) March 19, 2013
The Johnson City Folk Festival 2013 brings out the hog callers, gospel wailers, moonshiners and mountaineers, pickers, twangers, singers, belters and harpers...
What started as a small local folk music festival is on track to become the premier folk festival of its kind, carefully hewing to it's simple objective: to become a touchstone for undiscovered Folk and Americana artists from around the Nation and Americana singers and songwriters from around the World.
So far, so good.
The Johnson City Folk Festival was started in 2010 and is in its third year. It generally presents between 50-90 acts in four days, and has had a storied and controversial history almost from the beginning, not unlike Bonnaroo or The Boston Folk Festival. In November of 2011, after numerous venue challenges from local fire and building officials, the venue chosen was denied permits and closed at the last minute.
Within three hours a new venue had been selected, the stages, audio gear and seating moved that evening in a furious cyclone of activity and the first year's Johnson City Folk Festival was a tremendous success - 50 acts, 7,000 visitors.
Now with a new venue and outside support, an experienced staff and professional management, the Johnson City Folk Festival is looking carefully at other successful festivals such as Bonnaroo, while preparing for the 2013 season with renewed enthusiasm and purpose. A venue has been identified and will be announced in September.
This year will feature The Chet Atkins Guitar Competition, and all entrants will be asked to perform two Chet Atkins pieces - one mandatory, the other is the players choice - and one original composition influenced by Chet Atkins. There is no entry fee, and the winner will have exclusive bragging rights for one year.
To be selected to appear at The Johnson City Folk Festival, all artists and performers are required to submit an application, which is available at the Johnson City Folk Festival website. Vendor and sponsorship application packages will be available later in the year.
The applications are reviewed by the Music Programmers, the four days' performers are selected, notified and booked by August, 2013. The Johnson City Folk Festival usually begins the first week in November. This year, 2013, the festival dates are November 7, 8, 9 and 10.
____________________________________________________________________________
The Johnson City Folk Festival, Inc. © 2013, All Rights Reserved. The Johnson City Folk Festival and The Chet Atkins Guitar Competition are protected by respective trademark and copyright laws. The Johnson City Folk Festival can be reached at 202-255-1995, All correspondence should be directed to Johnson City Folk Festival, 1067 Fearrington Post, Pittsboro, NC 27312