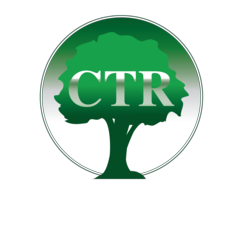 New bookkeeping services will also include financial quarterlies, accounting, payroll taxes, and tax strategies for yearly filing.
Chicago, IL (PRWEB) March 03, 2013
CTR's Bellflower tax attorneys are proud to announce the new Bookkeeping Services program designed to help businesses manage their finances and taxes. CTR has provided tax debt resolution and audit defense services for a number of years and has provided the best advice to clients in regards to maintaining compliance with their taxes.
"We have been advising clients about their business taxes for years, now we are happy to offer bookkeeping in Chicago to provide an all-encompassing destination for a business's financial needs." A CTR Spokesperson said.
CTR bookkeeping services will help businesses with their accounting and tax needs. Outsourcing bookkeeping enables businesses to grow without necessarily requiring a larger office or staff. CTR's trained tax and financial professionals have years of experience as accountants, controllers and financial executives.
CTR bookkeeping services are designed to help businesses nationwide with their financial needs. For instance, California businesses may be referred to outsource their accounting needs by Bell Gardens tax attorneys or Bell tax attorneys who work with CTR's tax debt resolution program and know that their clients will need additional assistance. CTR's CPAs are specialized and can handle any type of business in any type of industry. They will be continuing the company's excellent customer service reputation with fast service, secure communications, easy reporting access and new technology.
New bookkeeping services will also include financial quarterlies, accounting, payroll taxes, and tax strategies for yearly filing. Services are offered as a full-package or on an as-needed basis, which the company hopes will make service very flexible for customers whose businesses are starting out and can only afford bookkeeping services some of the time. The CPAs at CTR will also be assisting their clients in analyzing customer needs and enhancing revenue.
"Having your accounting and bookkeeping outsourced is the perfect way to stay competitive," says a CTR Spokesperson. "You will save money and time you can spend on the important things. Instead of spending money on salaries, benefits, office space, equipment and software or overtime hours, you will be able to reinvest in your business and our CPAs will help you do it."
In addition to the new bookkeeping service, CTR offers tax debt resolution and tax services for individuals and businesses across the United States. The company uses a three step program to create personalized strategies to help taxpayers settle their IRS debt. The company offers many services, including: state and federal tax debt resolution, IRS audit defense, tax preparation and bookkeeping.