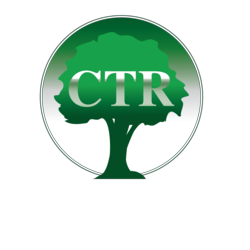 The IRS audit process requires a great deal of financial documentation and planning.
Burbank, CA (PRWEB) March 04, 2013
CTR's Bradbury tax attorneys is excited to announce its newest program to help taxpayers with their state and federal taxes, the IRS audit defense program. CTR has been providing IRS debt solutions and tax preparation assistance to its clients for a number of years.
"Adding IRS audit defense was a very fluid process," a CTR Spokesperson said. "We will be providing tax relief to clients who are being investigated by the IRS."
CTR's Brea tax attorneys have worked with California taxpayers in the past on IRS audit defense strategies, but the company has never formally initiated the service. Taxpayers who are being investigated by the IRS can now contact CTR for help. The IRS audit process requires a great deal of financial documentation and planning. IRS investigators will request more financial documentation than is technically required according to the tax code, simply because the law is open to interpretation. This means that individuals who have no prior experience with IRS audits may overexpose themselves to the agents involved.
CTR has launched it's new audit defense program to help those individuals who are unfamiliar with how much information they are required to provide the IRS. IRS auditors will check invoices, bank statements, checks, receipts and other financial information that is necessary to ensure that an individual or business's income tax return is correct. California taxpayers can talk to CTR's Burbank tax attorneys for help with understanding how the new program works.
"Taxpayers will first undergo an in-house financial investigation," says a CTR Spokesperson. "We'll have a complete understanding of your financial situation based on the IRS master file and your submitted documents. After that we will help you handle the audit."
CTR's California tax professionals and Calabasas tax attorneys have been trained to help their clients understand what to expect from the IRS agents. They will represent their clients during the audit negotiation and speak the same tax language as the IRS agent. Finally CTR's tax professionals will ensure that the result of the IRS audit is accurate and file an appeal if necessary. The company's audit program is designed to save clients time and money during the IRS audit process and protect them from further tax trouble.
CTR offers tax debt resolution and tax services for individuals and businesses across the United States. The company uses a three step program to create personalized strategies to help taxpayers settle their IRS debt. The company offers many services, including: state and federal tax debt resolution, IRS audit defense, tax preparation and bookkeeping.