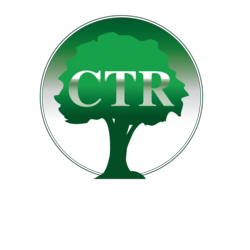 Taxpayers can call and get a free consultation with a tax professional and get quick information on how to resolve their tax debt.
Costa Mesa, CA (PRWEB) March 07, 2013
CTR's California tax attorneys are excited to announce the new customer opportunities that will make tax debt relief easier and more accessible. The company has recently decreased the cost of its federal tax investigation, allowing more customers the access to a detailed financial report. A federal tax financial investigation is required to fully understand an individual's financial situation before submitting a request for a tax resolution plan.
"The financial investigation will make sure that you get the best tax resolution available. It's like getting a financial X-Ray at the financial doctor's office," said a CTR spokesperson.
Customers who contact a CTR Costa Mesa tax attorney will undergo a financial investigation that combines the information held by the IRS and information submitted by the individual. Using both sources of documents, CTR's tax professionals will know all the details of a person's finances and know what steps to take to get him or her a tax settlement plan. CTR's tax professionals hope that lowering the fees involved in the financial investigation will lessen the financial burden of getting tax assistance and allow more individuals to get help with IRS problems.
"Some taxpayers who hire settlement companies are rejected by the IRS for resolutions that are 'promised' by the professionals. The only way to know that you are qualified for a tax settlement is to undergo a financial investigation," a CTR spokesperson said.
CTR is also opening its doors to allow more tax problems to be answered before their services are requested. CTR's Cudahy tax attorneys will make sure individuals have their questions answered during a free consultation. The company is offering free consultations to ensure that their customers understand what services will be provided, what options are available from the IRS and the likelihood of success to receive a tax resolution.
"Taxpayers can call and get a free consultation with a tax professional and get quick information on how to resolve their tax debt. It's a great service and we hope to reach as many taxpayers as possible," says a CTR spokesperson working with the company's Covina tax attorneys.
CTR hopes that the lowered fees and free consultation will attract more delinquent taxpayers to get help with their IRS and state tax debt. There are thousands of taxpayers across the country with income tax debt facing IRS liens and levies. When the IRS levies a taxpayer, they seize bank accounts or assets until the tax liability is satisfied. CTR's Culver City tax attorneys hope that the free consultation will discover lien and levy problems and help more individuals get help.
CTR offers tax debt resolution and tax services for individuals and businesses across the United States. The company uses a three step program to create personalized strategies to help taxpayers settle their IRS debt. The company offers many services, including: state and federal tax debt resolution, IRS audit defense, tax preparation and bookkeeping.