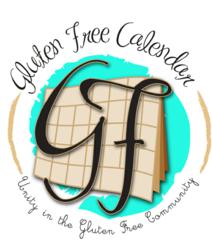 "I'm very excited to finally be a part of a Gluten Free/Celiac Awareness event in my hometown of Miami." says Shannon Ford.
Gilbert, AZ (PRWEB) March 06, 2013
Miami will finally receive it's well deserved opportunity to enjoy a local gluten free expo featuring their cities favorite accommodating companies as well as many nationwide businesses. Special guests Shannon Ford Mrs. United States 2011 who's platform was celiac awareness and Tammy Credicott National Best-Selling Book Author, will interact with attendees as well as formally address the crowd. "I'm very excited to finally be a part of a Gluten Free/Celiac Awareness event in my hometown of Miami." says Shannon Ford.
The event will take place in Miami, FL on Saturday April 6th from 10-2 p.m. in the gorgeous Treetop Ballroom at Jungle Island, which is located at 1111 Parrot Jungle Trail Miami, FL 33132. Admission is only $5.00 with children 5 and under receiving free admission. Samples and the opportunity to purchase products from local and nationwide gluten free vendors, prizes including tickets to that evening's Gluten Free and Celiac Awareness Night with the Miami HEAT and gift bags are just a few more things guests can look forward to. Adults won't be the only ones having a great time at the event. The kids fun zone will feature face painting, kids entertainment and the Celebrate Celiac™ children's art exhibit which features local children's art showing how they celebrating celiac and the gluten free life. The art will be available for purchase with 100% of proceeds going to the Center for Celiac Research, Gluten Free Calendar's official non-profit partner. Kids who have mom or dad rsvp their participation before the event via email will receive a prize the day of the event when their art is turned in. Siblings and friends of those living with celiac disease or gluten sensitivity are also highly encouraged to participate.There will be an art station for those children who would like to participate the day of the event. "This community celebration gives each child the chance to make a difference and be involved in raising money for celiac research just by expressing their positive thoughts through a piece of art. We are thrilled to see the excitement as local children know they are making a difference before, during and after our event." said Chandice Probst, Founder- Gluten Free Calendar.
Media Sponsors for the Miami Gluten Free Expo are Gluten Free Living Magazine and Delight Gluten Free Magazine. Udi's Gluten Free and Glutino will act as two of the title sponsors.
After the Celebrate Celiac™ Miami Gluten Free Expo, guests can continue their excitement at the Gluten Free and Celiac Awareness Night with the Miami HEAT, hosted by Gluten Free Calendar LLC. Facts about celiac disease will be displayed on tv screens throughout the game and an information table will be located in the concourse. Discounted group tickets are available at http://www.glutenfreecalendar.com through Friday March 8, 2013. A portion of the proceeds from game ticket sales will benefit the Center for Celiac Research, Gluten Free Calendars official non-profit partner and charity of choice, for continued gluten free and celiac awareness and research.
# # #
For media inquiries or to learn more about Gluten Free Calendar hosted events, please contact Chandice Probst at chandice(at)glutenfreecalendar(dot)com.
About Gluten Free Calendar:
The leader and ULTIMATE connection to gluten free and celiac events. From support groups, expos and in-store demos to Gluten Free Calendar hosted Awareness Nights, individuals will finally be able to find all events in one place. Gluten Free Calendar prides itself in being a give-back company.
With Unity In The Gluten Free Community™ as the companies slogan, they look forward to achieving just that through Nationwide Celebrate Celiac™ Awareness Nights they will be hosting with professional athletic teams. They work diligently to raise awareness and proceeds for celiac research facilities and related non-profit organizations. For more information please visit, http://www.glutenfreecalendar.com.