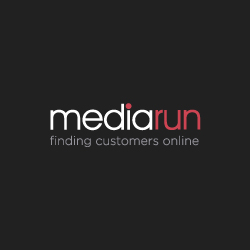 London, England (PRWEB UK) 8 March 2013
The recently launched 2013 Experian Digital Trends report could give us an indication of how the digital landscape is likely to shape up this year, according to experts at leading search marketing agency, Mediarun. One of the central themes emerging is the continued importance of quality website content in driving user traffic.
As search behaviour among users evolves alongside Google's algorithm and interface, search marketing evolves with it. During last year, Google focused its attention more on search engine optimisation (SEO) tactics that fail to benefit user experience.
The major change caused by this shift in focus was that the practice of link building and the general promotion of sites came under intense scrutiny, leading to agencies employing practices designed to engage readers far more than previously.
Alex Wares, managing director at Mediarun, said: "In light of Google's change of focus the key to success is engaging and genuinely useful content that people will want to share, especially now that Google's understanding of quality has become more sophisticated.
"As an industry we were already aware that 'content is king' but these latest changes have reinforced the fact that the king also needs to be popular with the people which is where PR activity can help. Quality PR content that people find useful drives engagement that can bring a marked improvement in search rankings, seemingly the coming together of SEO and PR is set to be one of the trends of 2013."
The other eye-catching development for 2013 is Google making moves to try and maximise the revenues from its marketplaces. Previously, it has been happy to offer search facilities and monitor how companies successfully do business. However, now that it has a number of its own products in the mix, its attitude has changed.
Google Play is a good example, it is extremely prominent in searches for things like books and music, so much so that many companies are beginning to view Google as a competitor as well as a platform to market their business, even attracting the attention of Joaquin Almunia, the European Commission member responsible for competition, who recently spoke out against what he feels is an 'abuse' of Google's strong market position.
Alex Wares added: "It will be interesting to see what direction this takes, especially as a similar investigation in the US found no wrongdoing on Google's part. The rules that govern the SEO environment are always changing so it's vital to take time to review the criteria on an ongoing basis – as always, survival of the fittest is key!"
For further media information, please contact:
Neil Williams or Tim Priestman at tim.priestman(at)smarts(dot)co.uk or on 0121 456 3199.
About Mediarun - http://www.mediarunsearch.co.uk
Mediarun helps companies find customers online by focusing on enhancing online visibility, generating leads and improving revenues. Based in central London the company specialises in performance Search Engine Optimisation (SEO), Pay Per Click (PPC) management, Social Media Optimisation (SMO), Mobile marketing, website optimisation and design related services.
With the rise of social media, visibility is no longer just about appearing at the top of a search page. Mediarun consultants can advise on the content and appearance of your website, to encourage users to stay and spend. We can also advise on tools, such as blogging, provide an online PR campaign or reputation management service.
Mediarun is committed to combining technical expertise with an innovative approach to deliver high returns on investment for businesses in UK and Europe. Mediarun understands its clients need to find customers online and ensure that for any marketing spend the company is able to deliver a healthy and quantifiable return.