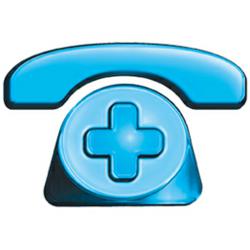 It only takes a small mistake when preparing food, to cause serious illness to a large number of people
London, UK (PRWEB UK) 6 March 2013
A family Christmas meal in Essex ended in tragedy after a diner was struck down with food poisoning. The BBC reported that shortly after admission to hospital, the victim sadly passed away. Following this tragedy, the Accident Advice Helpline investigates whether we take food poisoning seriously enough, and whether there is a claim for compensation.
The Health Protection Agency confirmed that the recent case of food poisoning in Essex involved the Clostridium Perfringens bacteria, which they say is the third most common bacteria in the UK to cause food poisoning. It usually occurs when food is cooked and then kept warm for too long after cooking. With the potential seriousness of any type of food poisoning, should people claim food poisoning compensation from the negligent party?
You may think that after suffering from food poisoning, you would just want to forget that it ever happened, but leading compensation provider the Accident Advice Helpline advises caution in this respect. A spokesperson from the company, who process many food poisoning compensation claims each year, commented,
"The seriousness of these cases should not be underestimated, and people suffer greatly when struck down by food poisoning. We process many successful claims for compensation, and if more people took action it might encourage some food outlets to improve their hygiene practices. It only takes a small mistake when preparing food, to cause serious illness to a large number of people."
The Food Standards Agency runs a food hygiene rating scheme in partnership with local authorities in England, Wales and Northern Ireland, and consumers can discover the hygiene rating given by the local food safety officer before they eat in the establishment.
At least that way people have an idea in advance of the level of food hygiene, and this information can be found on the Food Standards Agency website, or via their downloadable app.
The Accident Advice Helpline supports victims of non-fault accidents, including food poisoning, and their patron is the well-known consumer rights champion, Esther Rantzen. Their free helpline is open 24 hours a day on 0800 180 4123.