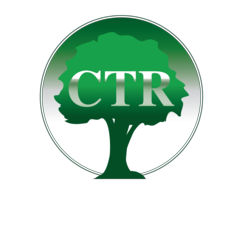 The company has been planning to move into tax preparation services for several years.
Chicago, IL (PRWEB) March 14, 2013
CTR is proud to announce it's new tax preparation service that it hopes will help thousands of taxpayers with their 2012 income tax returns. The company has a reputation for providing help with back taxes to it's customers across the country. The new program is designed to augment the current structure of the company and strengthen the tax service.
"We want to be a one-stop destination for your tax needs," said a CTR spokesperson. "CTR's new tax preparation service will help ensure that you never have IRS problems again."
The company has been planning to move into tax preparation services for several years. Many of the company's employees already work on client tax returns to help them avoid further compliance problems. When the IRS agrees to a tax settlement, the expectation is that a taxpayer will not default on a scheduled payment. Should the taxpayer fail to make a payment, the IRS can begin levy actions once again. An IRS levy is when the federal government seizes bank accounts, garnishes wages, and even takes assets and property. With the help of CTR's new tax preparation service, the company knows it's customers will never have to worry about missing a tax filing date or payment.
The new tax preparation service will provide a number of necessary income tax filing services. All tax preparers on CTR's tax team have Preparer Tax Identification Numbers, or PTINS, and meet the necessary IRS requirements. In addition, CTR can file income taxes for individuals and businesses. The company also will help individuals prepare and file federal and state employment returns.
"With the special deal, this is the best service and expertise you can get to handle your income tax returns." A CTR Spokesperson said. "It doesn't matter how complicated your income tax returns are, our CPA's and Chicago tax attorneys will do their due diligence to make sure they're filed right."
As part of the already solid tax preparation foundation at the company, CTR will also do a financial and tax investigation for it's clients that will determine whether they are missing or have incorrectly filed tax returns. CTR can file amended income tax returns and ensure that any possible refunds available are obtained.
CTR offers tax debt resolution and tax services for individuals and businesses across the United States. The company uses a three step program to create personalized strategies to help taxpayers settle their IRS debt. The company offers many services, including: state and federal tax debt resolution, IRS audit defense, tax preparation and bookkeeping.