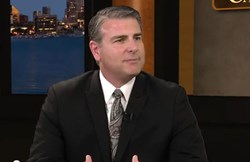 From the time of death, through the whole process, they're in our care. That gives families peace of mind.
Corona, CA (PRWEB) March 18, 2013
Founded in 1891 by the Bell Family, the mortuary has remained a family-owned and operated business that was acquired by the Thomas family in the 1960's. It was then bought by Roger and Pat Miller and after the passing of Roger in 2006, their son Chris and his wife Rhonda bought the funeral home.
"We wanted to keep the mortuary family-owned and operated. There are many corporations buying funeral homes up and I did not want the funeral home to get into the corporate structure of a funeral service," Miller said.
One of the reasons Miller founded the Cremation Society of Southern California was because most cremation societies are in a commercial or industrial zone and Miller saw a need in the region for a society that catered to the families need in a more personal, dignified matter.
Unlike many funeral homes, Thomas Miller Mortuary does not use a third party provider for cremation. Families contract directly with Thomas Miller Mortuary. Everything is done on site and loved ones are in the care of their staff from the very beginning.
Chris said, "From the time of death, through the whole process, they're in our care. That gives families peace of mind."
Thomas Miller Mortuary sets itself apart from other funeral homes with their caring staff that Miller hires based on family values. All of the staff have extensive training and are licensed and certified.
The newly acquired and refurbished vintage building occupies their crematory which has been equipped with video surveillance so family members can be assured that their loved one is being cared for in a dignified matter at all times and that they never leave the premises.
Some of the unique services offered by their new cremation society include state-of-the-art online services where families can make all the arrangements online in the comfort of their own home. They also offer Advanced Planning for those who wish to make their decisions ahead of time, easing the burden on the family at the time of death. They also provide a number of cremation options depending on a family's wishes whether it be witnessing the cremation or needing to expedite a cremation in a timely manner.
Miller said, "I wanted to bring cremation to the forefront. As our society is evolving, more people want cremation as a means of disposition for their funeral services and I wanted to bring it to a point where people aren't questioning their decisions on making cremation an option for them."
###
For More Information Contact:
Aimee Rios
info(at)socalceo(dot)com