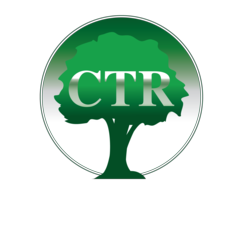 We want tax debt relief to be an attainable goal for taxpayers, regardless of their debt situations.
Seattle, WA (PRWEB) March 15, 2013
CTR's tax attorneys have been providing help with IRS debt settlement for a long time. Recently, the company decided that an important step in offering the best service possible was to take a more holistic look at their clients' debts. Taxpayers in debt to the IRS occasionally owe other debtors. Credit cards, mortgages, car payments and other financial obligations can make tax debt resolution more difficult for people. With this new program, CTR can show an individual how to stay on top of their debt and make all required payments while staying current on other accounts and necessary payments.
"We want tax debt relief to be an attainable goal for taxpayers, regardless of their debt situations," stated a CTR spokesperson. "The stress from owing debts on several accounts can make financial stability seem impossible to achieve. We developed this new program to prevent that feeling and to give clients a real sense of confidence about where they'll be when we have finished working with them."
CTR's new program involves a detailed understanding of an individual's financial situation. Using IRS Form 433 to take inventory of debts and assets helps the company's tax professionals assess a client's scenario and begin advising taxpayers who owe back taxes on the next step to get their balances under control. Debts are ranked by professionals in terms of interest rates, the remaining time in the repayment periods and the amounts left. Paying off the more serious debts is one of the main focuses of the new program CTR initiated.
While CTR's experts are mostly experienced in tax related services, this new program has caused them to branch out and learn more about managing other types of debt. College loans, car payments and mortgages comprise some of the common recurring installments that taxpayers have in addition to what they owe to the IRS. To offer tax relief help, the company decided this new program should be centered on a thorough understanding of how these payment plans are structured in comparison to IRS settlement plans. This will help debt specialists give better advice on how much should be spent satisfying each balance.
Asset assessment is another significant portion of CTR's new method of debt relief. The worth of items such as cars and houses coupled with bank accounts, stocks and other items that represent a taxpayer's wealth contribute to the big picture, financially. The company decided to have debt relief experts focus on the option of liquidating unnecessary assets as a source of additional funds to settle any current debts. "We know that parting with luxury items can be difficult," a CTR representative said. "However, it is better than struggling with debt and allowing it to grow through interest payments. Let us help you manage your assets and we will work toward our common goal of getting you out of debt."
CTR offers tax debt resolution and tax services for individuals and businesses across the United States. The company uses a three step program to create personalized strategies to help taxpayers settle their IRS debt. The company offers many services, including: state and federal tax debt resolution, IRS audit defense, tax preparation and bookkeeping.