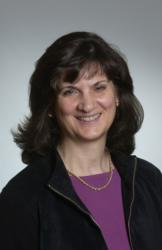 Los Angeles, CA (PRWEB) March 04, 2013
Senn Delaney Partner and Executive Vice President Nitsa Lallas and Michael Ugwueke, DHA, FACHE, executive vice president and COO of Methodist Le Bonheur Healthcare System, will present How Shaping Culture Can Maximize System Performance, a learning session for CEOs and top leaders, at the ACHE Congress on Healthcare Leadership in Chicago on March 14, 2013.
ACHE's annual conference is one of the largest gatherings of healthcare leaders in the world. More than 4,500 healthcare leaders attended the 2012 Congress on Healthcare Leadership to connect with colleagues and learn from the industry's top leaders. This year's congress, March 11-14, 2013, is themed Changing Healthcare by Design.
To learn more about the event or register, visit the web site, ACHE Congress on Healthcare Leadership
Michael Ugwueke, COO of the Methodist Le Bonheur Healthcare system and former CEO of North and South hospitals within the system, will share why Methodist Le Bonheur decided to focus on shaping its culture, the positive impact on its performance and how this success can be replicated in other organizations.
"Our organization has benefited immensely in the areas of physician alignment, quality improvement and associate engagement due to the culture-shaping training and coaching that we received from our Senn Delaney partners," states Ugwueke.
"CEOs of multi-unit systems often face different hospital cultures when implementing system-wide strategies. This session illustrates how leadership and organizational culture impact results; positively or negatively, and how proactively shaping culture contributes to maximizing performance," states Lallas.
The session will provide practical information, examples and approaches for CEOs on five areas:
1) Why culture matters and how it affects system performance at the top and across the organization
2) How to identify essential cultural characteristics of healthy, thriving organizations with a particular focus on those necessary for maximizing system performance and fulfilling the mission of the institution
3) How to systematically align strategies and implementation from the system level to the unit to the front line
4) Determine what cultural characteristics are needed for new business models to be successful (such as ACOs, shared services) and how to embed those characteristics in the culture
5) Create an "enterprise mindset" in addition to a facility or unit mindset among leadership
About the presenters
Nitsa Lallas, Senn Delaney partner and executive vice president
Nitsa Lallas's experience leading organizations through transformational change gives her a deep understanding of what it takes to achieve and sustain results. She brings a unique balance of operating skills and culture-shaping expertise gained over 35 years working in and with Fortune 500 companies. Nitsa is passionate about positively impacting healthcare in America and describes herself as having "caught the bug" from her work with children's hospitals. She now guides Senn Delaney's healthcare practice to ensure that we maximize our impact on the industry.
Nitsa partners with senior executive teams that have bold goals and plans and need large-scale transformational change to achieve them. As a trusted partner to leaders, she leads culture-shaping engagements providing proven, scalable approaches to enhance their culture to achieve business results and create healthier work environments.
Nitsa joined Senn Delaney in 1996. Previously, she held executive-level positions with general management, marketing and sales responsibilities in consumer products, business-to-business and retail environments. She has overseen mergers, acquisition and integration of companies, business transformation, restructuring and development and implementation of new visions, values and strategies.
Michael Ugwueke, DHA, FACHE, Executive Vice President and COO of Methodist LeBonheur Healthcare System
Michael Ugwueke, DHA, FACHE, executive vice president and COO of Methodist LeBonheur Healthcare System, is an accomplished healthcare executive with more than 26 years of experience and a track record of developing partnership with physicians, associates and community leaders to address healthcare needs in the community.
Michael is an adjunct associate professor at University of Tennessee Health Sciences Center. He regularly presents at national conferences in the areas of operational efficiency, Baldrige criteria for performance excellence, change management and strategic planning.
Very active in the Memphis Community, Michael serves on the boards of Memphis Academy of Health Sciences, a state charter school, as well as the Central Board of Boys and Girls Club of Greater Memphis and the American Heart Association Greater Southeast Area. Michael received a Doctorate in Health Administration and Leadership from the Medical University of South Carolina in Charleston and Master's Degree in Public Health from Emory University. A member of various organizations, including NAHSE and ACHE, Michael was honored as a 2012 Modern Healthcare Top 25 Minority Executive.
About Senn Delaney
Founded in 1978, Senn Delaney, a Heidrick & Struggles company, is widely recognized as the leading international authority and successful practitioner of culture shaping that enhances the spirit and performance of organizations. Senn Delaney's passion and singular focus on culture, combined with decades of hands-on experience, have resulted in a comprehensive and proven culture-shaping methodology that engages people and measurably impacts both the spirit and performance of organizations.