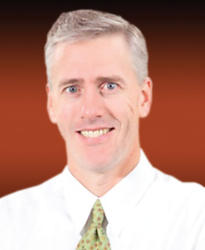 We're big believers that our strategies are driven based on risk-return ratio and getting the best return possible with the least amount of risk
Knoxville, Tennessee (PRWEB) March 19, 2013
George Hashbarger, Jr. is president of Quintium Advisors, the sub-advisor to BPV Capital Management. His objective is to protect the wealth of his investors while providing an absolute real rate of return and his method of achieving that objective is tedious.
Hashbarger's belief system is defined by two philosophies: Do the work and manage the risk. His decisions revolve around continuous research, and the guiding principle with regard to his investment philosophy is risk management. "We're big believers that our strategies are driven based on risk-return ratio and getting the best return possible with the least amount of risk,'' Hashbarger said. "We do that through a variety of mechanisms. We believe you can build an effective portfolio with three different asset classes. One of those asset classes should be negatively correlated to equities which means, if the strategy is working, when equities are going down, that asset class should be going up, and vice versa. What that does is minimize volatility and give the portfolio the chance to take advantage of the power of compounding over time. The goal is to avoid a situation like 2008, when the equity markets were down approximately 40 percent. It's very tough to come back from a 40 percent loss.''
Hashbarger recognizes there's a difference in managing a client who is seeking wealth versus a client who already has wealth. In trying to create wealth "you're trying to hit triples and home runs.'' In managing wealth – which is Hashbarger's focus -- "we manage portfolios that are designed to be singles and doubles – good, solid cornerstones of investment portfolios.'' Hashbarger adds: "I think a lot of individuals make the mistake of thinking about equity returns as opposed to portfolio returns. You really have to think about your portfolio. You can get caught up in the exciting transactions. It was Apple last year. Or, it might be the private transaction you hear at your country club, where everybody says: `Hey, George, this is a great opportunity; you've got to get in on it.' People make those investments and fall into the trap of `you can make a lot, but you can also lose a lot,' and they tend to lose a lot. It's much better, if you're at a certain point, to let the power of compounding kick in and just make good, long-term investments as opposed to trying to get rich.''
"It's not, `do we have the highest rate of return,'" Hashbarger said. "It's, `are we achieving our targeted real rate of return based on the risk we're taking?' We think we're at the forefront of a large shift in the mutual fund complex where both individual investors and registered investment advisors are moving away from traditional strategies, the old 60-40 portfolio and the components of that, which would be long-only equity and/or some allocation to bonds, primarily corporate bonds,'' Hashbarger said. "By contrast, all of our strategies are essentially alternative in nature. We believe we're on the forefront of assets moving from bond funds and equity funds into what is viewed as liquid alternatives and our goal is to be one of the leaders in the liquid alternative space."
Hashbarger won't pull the trigger on an investment unless he and his team have completed their fundamental analysis. "It does vary depending on the strategy,'' he said. Regarding the strategies he manages, he said "it's a little bit like putting together a puzzle or a collage. In today's market place, there are often headline events that people ask about, whether it's the election or the earthquake and tsunami that happened in Japan. Rarely does one single event cause us to change what we're doing, but it does go into the mix of how we're thinking about things."
"Our job is to analyze a bunch of research and ultimately synthesize it down and reach an opinion on how we feel about domestic markets. How do we feel about international equity markets? Where are they on a relative valuation basis, with regard to their growth? We measure each of those equity alternatives against one another and then we make an allocation based on diversification and some subjective evaluation and overlay of economic and/or geopolitical risk factors that's going on in a country or a region at the time."
"So, first it's information collection and analysis. Then it's interaction.''
Hashbarger demonstrates a devotion to thoughtful, consistent, disciplined investing that is reflected by his entire investment team. BPV aims to serves as risk managers who adequately provide a target return with an appropriate risk profile.
"We are proud to have George as part of our team," BPV Capital Management CEO, Mike West said. "We believe that he personifies everything that BPV Capital Management stands for: A dedication to doing the work with a thoughtful, consistent and disciplined approach to investing."
BPV Capital Management is an investment manager of mutual funds. BPV was founded on the premise that investors and their interests should come first. Not superficially, but as a core value. Not in just words, but in action. As such, BPV's decisions are based on protecting and honoring the interests of investors. Our tagline - Thoughtful, Consistent, Disciplined Investing – originates from years of investing and a strict adherence to unwavering principles. BPV offers products and services to individuals, corporations and institutional investors in the U.S. For more information on BPV, visit http://www.bpvcapitalmgmt.com or call 877-819-2188.