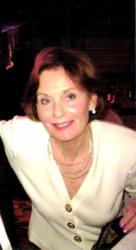 There's nothing else that I could find -- no software for the education market -- that would do this. Webplanner was the best match.
New Orleans, LA (PRWEB) March 06, 2013
A team in New Orleans has made a breakthrough in education case management. Through the use of the online project management application Webplanner, a team of learning specialists, educators, school administrators, and parents led by Dr. Mollie Allarcon at Ochsner Health Systems, collaborates virtually to brighten the future of a boy with learning disabilities. The easy-to-learn and flexible cloud app has allowed the team to track the boy's progress. Communicating fluidly with each other, the team smoothly and consistently adapts their methods based on new information as it streams in.
Dr. Alarcon's patient has memory- and language-related learning disabilities and dysgraphia (difficulty writing). He is enrolled in a private K-8 school. At lunch he socializes with students in his age group, but he is educated separately. The team's ultimate goal is to bring the child up to grade-level in his studies and integrate him into a classroom with his peers.
"For years I've been trying to supplement the lack of resources in the schools here in New Orleans," said Arlinda Westbrook, the student's mother. "I found myself hiring different professionals, year after year, to handle different areas of need that [my son] had. The biggest issue was coordination. When you have separate professionals coming in at different times, each working for different organizations, and all trying to work independently... There is a lot of disconnect."
To cope with this problem, Dr. Alarcon signed the team up for Webplanner. At first, she was worried about introducing new software to the team. "But," Dr. Alarcon said, "when they saw that they could sit at their own desks and see what somebody else was saying, in real time -- the exact message, materials and progress -- and then get together only once a month to have-face to-face discussions and plan next actions-- It just makes you feel like you're doing a really good job for the child. I think the other thing is the cost-savings. It's very expensive to have all these people meet privately but if you're able to really target your meetings, you don't have to meet in person as often. You're not spinning your wheels, talking about, 'should we do this, should we do that,' because it becomes clear organically."
Dr. Alarcon entered academic goals from Yale University into Webplanner as Tasks, and the teachers have been using the application's Percent-Complete feature to mark his progress on these goals. Task attachments let them attach files directly to relevant tasks, and they can track their observations through Webplanner's Task Comments.
A review of the Webplanner data revealed this student had made progress in areas beyond the Yale goals. Dr. Alarcon explained: "We have documented spontaneous learning, generalization of skills, and what we see is huge growth in this boy in areas we had not necessarily captured specifically but captured in general, in Task Comments... We would never have known what others were seeing had we not had this simple locus of shared goals, common quality indicators, discussion, and decision-making."
"When my son's ready to go to a typical high school, we'll be transferred to other professionals. I need to be able to communicate his issues and his progress. I now have this entire body of information ready to present with a click. Anyone with access can go in and read it like a medical file. As a parent, Webplanner has given me enormous comfort because I can go to one place, see everybody's work, and see people adjusting -- not weekly, monthly, or every other year, but daily -- to my son's new needs because they have the information at their fingertips."
"There's nothing else that I could find -- no software for the education market -- that would do this," Dr. Alarcon said. "Webplanner was the best match."
About Experience In Software, Inc.
Founded in 1983 in Berkeley, CA, Experience In Software is a leading developer of project management solutions. Products include Webplanner and the award-winning Project KickStart software suite. Fortune 500 companies, small and large businesses, government agencies, non-profit organizations, academic institutions, and consultants use Experience In Software's products to improve communication, generate ideas, and finish projects ahead of schedule.
Dr. Mollie Alarcon and TW's mother are enthusiastic about Webplanner's use in special needs education and more than willing to be further interviewed. Please email sophia(at)webplanner(dot)com for more information.
Webplanner is browser-based and works on both Windows and Mac computers. Webplanner, Project KickStart and Project KickStart Wizard are trademarks of Experience In Software, Inc.