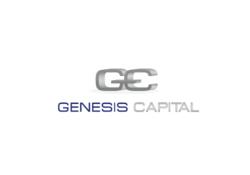 … those who are willing to adapt and accept new methods for investing are still able to profit handsomely.
San Francisco, CA (PRWEB) March 04, 2013
What is the "new normal" in commercial real estate, asks Genesis Capital? A new annual report produced jointly by Real Estate Research Corporation (RERC), Deloitte, and the National Association of REALTORS (NAR), entitled Expectations & Market Realities in Real Estate 2013—Turn the Page, indicates that commercial real estate investors have been frustrated over the past 5 years and are ready for things to return to normal. The problem is, the current environment is the new normal and commercial real estate investors will need to adjust to the new reality if they expect to profit moving forward.
Based on data from the report, investors are now coming to this realization and are now looking for the best ways to participate in this new commercial real estate environment to maximize their profitability and yields.
"It is time to stop waiting for the economy and the investment environment to get better. This is it—this is the new normal—and we need to turn the page on the past and make the adjustments needed to be successful for the balance of this decade," stated Kenneth Riggs, Jr., chairman and president of RERC. "Investors are facing the challenges ahead, and commercial real estate continues to be an attractive investment for a variety of reasons in this economic climate."
Genesis President Terry Robinson agrees. "Things changed dramatically in 2008, and many thought we would get back to normal in a year or two," Robinson said. "This hasn't happened and there has been a shift. Genesis addresses the change through our off market approach, but we do see that not all buyers or sellers have faced reality yet."
In the recent study, the three contributing organizations drew on their individual strengths and expertise in the commercial real estate markets to provide an assessment of the commercial real estate markets in light of capital availability, the economy, and existing trends. The report is an analysis of this data that provides an outlook for commercial real estate in the U.S. for 2013 and beyond.
The report indicates that moderate economic improvements can be expected in 2013, with uncertainty to continue in the form of government spending cuts, increased taxes, and the U.S. budget deficit. While capital remains available for commercial real estate projects, the sources of capital are slowly become more selective making investment more difficult. In addition to looking broadly at commercial real estate, the report examines individual sectors, such as retail, apartment, hotel, office and industrial.
"As the commercial real estate landscape changes, we are finding that those who are willing to adapt and accept new methods for investing are still able to profit handsomely," said Terry Robinson, president of Genesis Capital. "Alternate financing options are coming online to make capital available to those willing to work within the new commercial real estate framework. We recommend keeping an open mind and not being too tied to the past".
Based on finding from the report, the commercial real estate recovery will continue throughout 2013. They see pent up demand created by the financial constrictions of the past 5 years that is now being released. The existing increasing demand, coupled with a lack of new construction, is expected to increase rents and lower vacancy rates increasingly in 2013.
About Genesis Capital
Genesis is a dynamic nationwide network of seasoned commercial real estate and financial professionals that believe in the potential of today's market. Our members source assets directly from Banks, Servicers, Lenders and Private Clients. The members of Genesis have participated in commercial real estate transactions totaling nearly $7 billion.