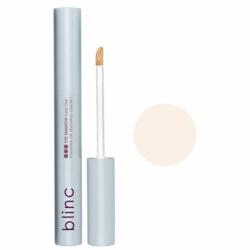 Laura Smith, Esthetician at SkinBeautyMall.com, said, "Blinc Eye Shadow Primer is unique in its ability to provide crease-free, all-day eye shadow coverage under any eye shadow used as it simultaneously provides anti-aging benefits."
Anaheim, California (PRWEB) March 12, 2013
SkinBeautyMall.com, the skin care and make-up Internet retailing giant, has now added blinc Eye Shadow Primer to their huge inventory of product offerings. The skin care e-commerce company focuses on bringing clinically proven, anti-aging discoveries to its customers via their premium skin care and beauty products.
Blinc Eye Shadow Primer not only prepares the eyelids for eye shadow application, making the makeup stay on longer and even stay free of unsightly creases, but it is also an anti-aging addition to everyday skin care protection. Clinical studies have shown the blinc Eye Shadow Primer's ingredients can diminish fine lines after six weeks of use by nearly 70%. Studies also show that after one week's use, these ingredients will improve moisture retention by more than 50%.
The Hexapeptide-14 in the blinc Eye Shadow Primer stimulates collagen production and the increase of fibroblast cells, and hinders the work of matrix metalloproteinases (MMPs), which break down skin tissue. In short, Hexapeptide-14 reduces the appearance of lines and wrinkles that occur on the delicate skin of the eye area. This important ingredient in blinc Eye Shadow Primer also relieves dull-looking skin and moisturizes it as it builds back renewed tissue for skin rejuvenation.
Laura Smith, Esthetician at SkinBeautyMall.com, said, "Blinc Eye Shadow Primer is unique in its ability to provide crease-free, all-day eye shadow coverage under any eye shadow used as it simultaneously provides anti-aging benefits."
The use of blinc primer on the eyelids before applying eye shadow ensures a crease-free, all-day wear of eye makeup. Only a tiny amount is necessary to cover the lid, and it can be applied with either a brush or with the fingertips. The blinc Eye Shadow Primer will fill fine lines already in place, giving the lid a smooth surface for the application of eye shadow. That eye shadow will then not crease, smudge, drip, or fade away, even in rainy climate or in the face of sweaty skin conditions. Yet when the blinc primer needs to be removed at day's end, it is easily done so with a gentle cosmetic remover.
About SkinBeautyMall.com:
The SkinBeautyMall.com skin care and makeup company is doctor-owned and operated. The company utilizes the latest science-based technology and proven ingredients to choose only the most effective ingredients for their products. SkinBeautyMall.com offers a 14-day money-back guarantee and a unique 120% price protection. Free samples and free esthetician consultations are also offered.