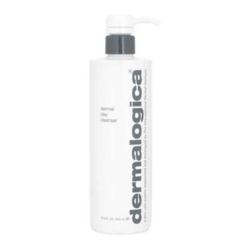 The Esthetician at DrSkinSpa.com, Rachel Goodyear, said, "Dermalogica Dermal Clay Cleanser has unique anti-inflammatory properties to soften and refresh any skin type. It's a specially excellent choice for very oily, clogged pore skin types."
Anaheim, California (PRWEB) March 28, 2013
DrSkinSpa.com is a highly regarded e-retailing web site that provides skin care products for consumers who desire clinically developed anti-aging innovations that are especially effectual. This dermatological web site has a huge inventory of proven skin care lines. DrSkinSpa.com is proud to announce the recent addition of Dermalogica Dermal Clay Cleanser to their huge family of skin care product offerings.
Dermalogica Dermal Clay Cleanser can deeply cleanse skin for a purified look and feel. It is especially effective for oily skin types. This Dermalogica cleanser is made up of two different types of water-soluble clay. Kaolin clay can purify, nourish, and heal a variety of skin types. It is completely natural and chemical-free. Kaolin will encourage blood circulation, and help get rid of toxins in the skin. It is a mild clay so it can be used on damaged, dry, or oily skin. Kaolin also will reduce the skin's production of sebum, an element that can cause the skin to become greasy. The Kaolin in Dermalogica Dermal Clay Cleanser help soothe the skin, making is silky and soft.
The other clay used in Dermalogica cleanser is Green clay, which is excellent for drawing out excess grease and toxins from the skin. Acne is greatly reduced as a result of the effects of Green clay. It will also improve the tone of the skin, slough off dead skin cells, and minimize enlarged pores. Inflammation is attacked and irritation soothed.
This Dermalogica cleanser is formulated with cucumber for its calming skin effects. The sage in it also calms and soothes the skin and tones the skin's texture. Menthol is added to refresh and re-energize dull, tired skin, very much like the best firming cream on the market, but in cleanser form.
Dermalogica products are designed to encourage the health of the skin from within. All Dermalogica items are produced in the United States. They are also fragrance-free, with no artificial colors, alcohols, or mineral oils. These ingredients can dry skin out and irritate certain conditions.
The Esthetician at DrSkinSpa.com, Rachel Goodyear, said, "Dermalogica Dermal Clay Cleanser has unique anti-inflammatory properties to soften and refresh any skin type. It's a specially excellent choice for very oily, clogged pore skin types."
The DrSkinSpa.com skin care site is operated and owned by a medical professional. The site's creator assesses and then chooses only the best quality, scientifically proven products to include in this skin care line. DrSkinSpa.com gives its customers a 14-day money-back guarantee for every item sold. Their site also provides an exclusive 120% price protection guarantee and free shipping of orders. Esthetician consultations are also available at no cost. DrSkinSpa.com is owned by Crescent Health Center and is based in Anaheim, California.