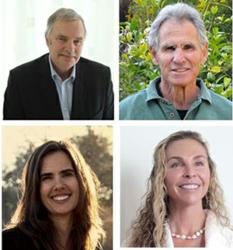 Palo Alto, CA (PRWEB) March 05, 2013
Sofia University (formerly Institute of Transpersonal Psychology) will co-sponsor "Practicing Mindfulness & Compassion," a one-day conference hosted by the Greater Good Science Center (GGSC) at UC Berkeley. The conference, featuring keynote speaker Jon Kabat-Zinn, will take place on March 8, 2013 and will also be streamed via live webcast.
The GGSC and Mindful.org present this ground-breaking, one-day conference, which will explore the important connections between mindfulness and compassion. Guest speakers include Jon Kabat-Zinn, Shauna Shapiro, Kristin Neff and Paul Gilbert. The goal of the event is to support a large and growing movement around mindfulness and compassion, particularly one backed by science.
"We're very pleased to be co-sponsoring this workshop," remarks Sofia University President, Neal King. "At Sofia University, mindfulness and compassion studies and research are an essential part of our transpersonal curriculum in psychology and beyond."
Speakers will draw upon cutting-edge research and inspiring stories to discuss how to apply scientific findings to the real world. Attendees will practice research-tested mindfulness and compassion techniques and learn from program leaders who have fostered mindfulness and compassion in diverse settings. The workshop will empower attendees to use the science of mindfulness and compassion to deepen their connections to other people, both in their personal and professional lives.
For more information about the conference and the Greater Good Science Center (GGSC), please visit: http://greatergood.berkeley.edu.
About Sofia University
Founded in 1975, Sofia University (formerly the Institute of Transpersonal Psychology) is a private, non-sectarian university accredited by the Western Association of Schools and Colleges. For over 35 years, within the context of scholarship and research, the school has offered transformative education for the whole person, probing the mind, body, spirit connection. As Sofia University, the school is broadening its mission, reaching into multiple disciplines and adding undergraduate study. For more information, visit http://www.sofia.edu.
###