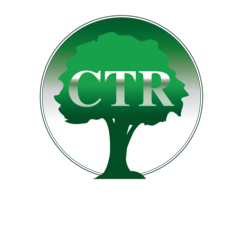 CTR offers tax debt resolution and tax services for individuals and businesses across the United States.
Chicago, IL (PRWEB) March 03, 2013
CTR's income tax attorney sees many taxpayers that face collections from the IRS because of unpaid back taxes. As part of a new initiative, the company's tax debt professionals are now providing clients with information on the best methods for getting the IRS to cease collections activity and settling debt. This new plan is expected to result in fewer clients confronted with tax liens, seizure of assets and garnished wages. The other main goal of this program is to help the company maintain its commitment to giving taxpayers the best service possible.
CTR develops new programs when its tax debt specialists see a need. The company's tax experts are IRS problem solvers, and this program was created to empower taxpayers to understand their own tax issues. "When we go to work for you, we don't want it to seem like we're doing magic tricks behind a curtain. Our trained tax debt lawyers are fighting for you to get collections against you to stop. With this new initiative, we're going to solve your tax issues and teach you what you can do to stop IRS debt in the future," said a CTR spokesperson.
CTR's new program involves a two-sided approach to IRS debt collection. For taxpayers that have current problems with IRS debt collection, the company will step in and find a suitable solution for a client. To accomplish this, an assigned tax professional will work with an individual to determine the best plan to settle their debt with the IRS quickly. The taxpayer will end up with a debt resolution option, such as an Installment Agreement, that will settle the balance owed to the IRS in a manner that fits in with the individual's finances.
CTR's clients that hire the company for other services, such as income tax return preparation or penalty abatement, will be advised on best practices when it comes to managing their "tax life." This advice includes how to keep a file with all current and important tax information. Another concept on which CTR's tax attorney IRS specialists will advise taxpayers is what to do in the event of missed deadlines, notices from the IRS, or an amassed manageable debt.
CTR offers tax debt resolution and tax services for individuals and businesses across the United States. The company uses a three step program to create personalized strategies to help taxpayers settle their IRS debt. The company offers many services, including: state and federal tax debt resolution, IRS audit defense, tax preparation and bookkeeping.